Profile
Display Attributes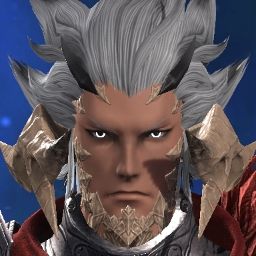 Race/Clan/Gender
Viera
Rava / ♀
Nameday
19th Sun of the 5th Umbral Moon
Guardian
Althyk, the Keeper
Grand Company
Maelstrom / First Storm Lieutenant
Attributes
| | |
| --- | --- |
| Strength | 2946 |
| Dexterity | 292 |
| Vitality | 3301 |
| Intelligence | 123 |
| Mind | 168 |
Offensive Properties
| | |
| --- | --- |
| Critical Hit Rate | 1690 |
| Determination | 865 |
| Direct Hit Rate | 367 |
Defensive Properties
| | |
| --- | --- |
| Defense | 5626 |
| Magic Defense | 5626 |
Physical Properties
| | |
| --- | --- |
| Attack Power | 2946 |
| Skill Speed | 1601 |
Mental Properties
| | |
| --- | --- |
| Attack Magic Potency | 123 |
| Healing Magic Potency | 168 |
| Spell Speed | 367 |
Role
LEVEL 73
Character Profile
For Ala Mhigo!
The great city shall rise again!
I am the from one of the great clans of Ala Mhigo. My great-grandfather was a general of Ala Mhigo and was killed by Gridanian archers during the Autumn War. The Garlean Empire's rule over Ala Mhigo has stifled the greatness of the clans, and rebellions have proved fruitless. So I have left Ala Mhigo to see if the larger world holds the key to restoring its greatness.
Only through the defeat of the Garlean Empire can Ala Mhigo again be free.