Profile
Display Attributes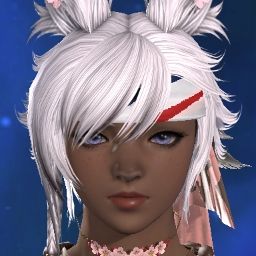 Race/Clan/Gender
Viera
Rava / ♀
Nameday
10th Sun of the 6th Umbral Moon
Guardian
Menphina, the Lover
Grand Company
Immortal Flames / Flame Sergeant Second Class
Attributes
| | |
| --- | --- |
| Strength | 194 |
| Dexterity | 325 |
| Vitality | 280 |
| Intelligence | 132 |
| Mind | 152 |
Offensive Properties
| | |
| --- | --- |
| Critical Hit Rate | 396 |
| Determination | 244 |
| Direct Hit Rate | 390 |
Defensive Properties
| | |
| --- | --- |
| Defense | 309 |
| Magic Defense | 309 |
Physical Properties
| | |
| --- | --- |
| Attack Power | 325 |
| Skill Speed | 388 |
Mental Properties
| | |
| --- | --- |
| Attack Magic Potency | 132 |
| Healing Magic Potency | 152 |
| Spell Speed | 341 |
Role
LEVEL 50
Character Profile
Ortensja is a Rava Viera from the small village of Tym. Though she's fairly young, not even in the triple digits yet, she has a wanderlust that suggests it's been building for centuries.

She has a need to explore everything around her, helping others wherever she goes. While others might adventure for the money, she does it out of a sense of wanting to see the rest of the world and to make it as safe as the village she grew up in.

From a young age she trained in the art of hand to hand combat, and since leaving the jungle has been greatly amused by how astounded her mentors have been at her progress. It seems funny to her that someone who looks so much older is so much younger, and treats her like a prodigy when she's been training just as long.

She has a propensity for melee styles of fighting, anything that involves both hands and some kicks thrown in as well.

Her best friend in the entire world is an Au Ra named Abare Arashi, and the two can often be found traveling together. They've been dating for a short time, but Ortensja is already convinced that she'll spend the rest of her life with him.