Character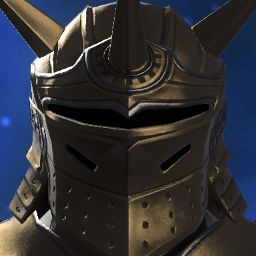 Reigirn Sonbrim
Bearer of the Torch
Famfrit (Primal)
Eorzean Echoes: Onwards, We Continue!
From: - to -
Event Host
Event Settings
Closing Date

Reigirn Sonbrim
Famfrit (Primal)

Open
-
Party Size
Party Members

1/ 16 members (Seeking: 15)

No Longer Recruiting
Recruitment Settings

Seeking: 3

Seeking: 4

Seeking: 8

Seeking: 0
Overview
Eorzean Echoes is a longterm event chain where players gradually progress through content (mostly) sequentially, patch-by-patch by successfully completing minimum item level sync/no echo runs, wherever allowed. The content includes guildhests, dungeons, trials, and raids. Additional content like Deep Dungeon and Eureka are planned, but those will be figured out at a later date. These events are open to all regardless of experience level. It doesn't matter if you're new, old, or ancient. Either way, you're welcome. This is a time to party up and get playing. Wipes are to be expected. That said, no jerkwad behavior will be tolerated. These events are being hosted through the
HavenQuest
linkshell; however, you are not required to be part of it. These events are open to all. Long-term progression through patches and content are tracked on this
website
. That said, for the initial sets of events, while we are doing 2.0 content, a lot of it will be familiar depending on where you are in MSQ content.
What's the plan?
This is the second session of this event series!
Last time
, we have successfully completed content up through
The Thousand Maws of Toto-Rak
. As usual, members are able to meet up in a spot of their choosing. I will be idling in the Carline Canopy in Gridania, on Famfrit. Once 5PM hits, the first party will be put up in the Party Finder. In the event that we have more players than slots, see the "
Multiple Parties?
" section below. We will be starting off with the
All's Well that Ends in the Well
and
Flicking Sticks and Taking Names
guildhests, before moving onto our first dungeon of the session:
Haukke Manor
. From there, we will continue as time and energy allows!
Multiple Parties?
If by some miracle, we get more players than befits a single four-player party (or single 8-player group), then we will form several with party leaders communicating and letting one another know when they're starting/finishing a given piece of content. Depending on how many parties are present, each party leader may wait until the others are back from their run, or, depending on circumstances, continue on with their respective min ilvl/no echo questing. It is likely that for the initial set of these events, parties will primarily be groups of four (light party).
That said, once again, everyone is welcome although common sense and courtesy are much encouraged. Everyone is welcome, although I do suggest having a job leveled at least to 50 while we're doing
A Realm Reborn
content, so you're not locked out by Duty Finder requirements. Either way, we'd be glad to have you! Hope to see you there!
---
Last Update: -
Creation Date: -
EN
---