Character
Character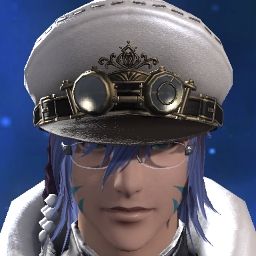 Shadowbringer
Elril Moonweaver
Phoenix [Light]
I was the delivery boy of my FC friends' wedding
Public
Have I ever mentioned how terribly easy it is for me to approach people? I mean I've not always been like this and I can say with certainty that I am NOT this in real life. I often freeze up when I'm around people I do not know, I don't indulge in small talk in real life and I come across as unbelievably awkward as a result.
But give me something to talk about, work in particular or general knowledge or anything I may or may not have an opinion on and I will start talking your ear off.
--------------------

Recently my networking skills have been put to the test when I personally offered to invite more people from the FC to the Eternal Bond wedding of two of my FC friends. Both the "bride" and groom (my closer FC friend of the two) hadn't been able to contact a lot of people from the FC to invite to the wedding, the former because of personal reasons and latter because of both IRL and ingame lack of time (he's a high end savage raider).

So here I am 1 day before the aforementioned Eternal Bond wedding with 40+ invitations in my bag and a selection of 40+ players from the FC online over the span of 5-6 hours which I had to inquire on their availability for the wedding date.

It was exhausting work contacting people, asking them about their availability... introducing myself to the people who don't know me, not even in passing and waiting for replies. At the end of that day I was feeling my eyes just drop out of my head from exhaustion.
------------------

But hey, it was worth it!




Of the almost 45+ people present in this image, around 26 of them were there because I personally contacted them and invited them for the wedding.

Some of the comments that I received while the preparations for the event were underway were that I'm a social butterfly which really caught me off guard, because I've never actually considered myself one. Another involved one of my non-FC friends who I've invited to join the wedding being amazed by how huge my FC actually is and another one from one of my FC friends, an FC officer, saying that I'm the best... and I was like... "Oh, stop it you're embarrassing me."
-------------------

To be clear I didn't spend 5-6 hours socially exhausting myself just so people can flatter me, I like being praised as much as the next person, but my only goal was to make this event as successful as possible, get as many people involved in it as we could possibly reach and just have a fun evening with the FC, because our FC events are just so very fun.

I've also recently hosted one myself, with a turnout of 10 people which is quite a lot seeing as it was the first time I ever hosted an FC event like this :D It was a SB, ShB and EW map run event and at the end I got THIS glorious screenshot where everyone agreed to join the Half-Naked club.



------------------

I've been having a lot of fun in my FC lately, I've met some amazing people, I've attempted to befriend most that I can. I can't really reach the less talkative members of the FC which kind of saddens me, because those particular people don't seem to want to talk to anyone not just me.

In my previous blog about my FC I mentioned that my goal is ultimately to help people in however way I can. If I can be a good friend to them, if I can help them out with guidance, advice, ingame stuff like dungeon runs and items or being present at events together it's enough for me.

I am glad with what I have contributed thus far to my FC and I will strive to contribute more of my all to the Warriors of Light. Help out in any way I can.
----------------

And that's all I wanted to say for now. Bit of a short one this time around, but oh well.
Stay safe, my fellow Warriors of Light!

- Warrior of Light, Elril Moonweaver