Der Vorverkauf für "THE PRIMALS Live in Japan - Beyond the Shadow" (Blu-ray-Disc) hat begonnen!

Das bisher größte zweitägige Live-Konzert von THE PRIMALS am 4. Juni "THE PRIMALS Live in Japan - Beyond the Shadow" in der Makuhari Messehalle ist nun auch als Blu-ray-Disc erhältlich!
Das Album enthält 21 rockige Soundtracks mit einem einzigartigen Live-Feeling, darunter die beliebtesten Titel aus allen Erweiterungen von "A Realm Reborn" bis hin zu "Endwalker". Zusätzlich bietet es Aufnahmen der drei Extra-Tracks, die von keinem anderen als dem Überraschungsgast Nobuo Uematsu aufgeführt wurden! Außerdem ist dieses Fest für die Sinne mit exklusiven Kommentaren vom legendären Emet-Selch höchstpersönlich garniert – welcher Fan kann da schon widerstehen?
Aber das ist noch nicht alles: Die Live-Versionen von "Insatiable" und "To the Edge" werden von epischen Szenen aus dem Spiel und atemberaubenden Bühnenvisualisierungen begleitet und Freunde der guten Unterhaltung dürfen sich auf einen exklusiven Blick hinter die Bühne freuen – Backstage mit THE PRIMALS!
Dieses Album enthält alles, was die Herzen der Fans höherschlagen lässt: Eine mitreißende Performance von THE PRIMALS, untermalt und begleitet von perfekt synchronisierten Spielszenen, die einen in eine andere, fantastische Welt tragen. Jetzt vorbestellen und ein unvergleichliches Erinnerungsstück sichern!
Blu-ray-Disc "THE PRIMALS Live in Japan - Beyond the Shadow"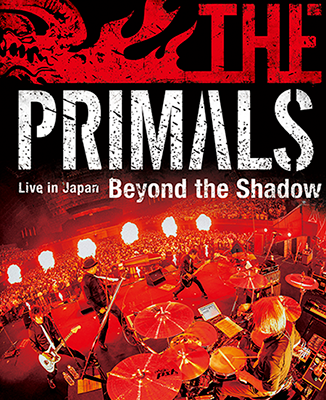 Verkaufsstart
Mittwoch, den 14. September 2022
UVP
€49.99 (inkl. Mwst.)
Bonus-Gegenstandscodes für Orchestrion-Notenrollen
Notenrolle von "Close in the Distance" (Beyond the Shadow)
Notenrolle von "Hic Svnt Leones" (Beyond the Shadow)
Weitere Informationen findet ihr hier.