Dungeon Preview
---

Patch 3.3 is just around the corner, and today we offer you a sneak peek at Sohr Khai and the hard mode of Hullbreaker Isle!
Sohr Khai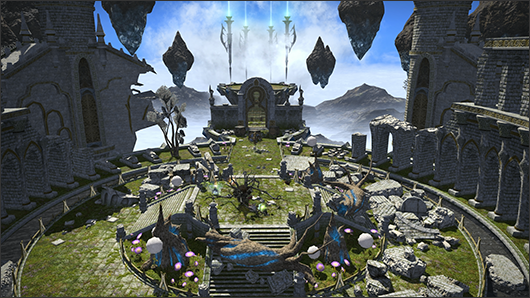 Majestic and forgotten, its existence unrecorded in the annals of man, a palace rests atop the clouds in the farthest reaches of the Churning Mists. This skyborne splendor was once home to Ratatoskr, brood-sister to Hraesvelgr and Nidhogg, until the treachery of mortals ensured that its stones would never again ring under the she-wyrm's talons. The dragons named it "Sohr Khai," a grieving apology for their failure to avert her fate, and they watched with infinite sadness as Ratatoskr's empty roost was overrun by bird and beast.
| | |
| --- | --- |
| Level Requirement | Disciple of War or Magic level 60 |
| Item Level Requirement | Average item level 200 or above |
| Party Size | Four players |
| Time Limit | 90 minutes |
| Quest | ??? |
| Prerequisites | ??? |
Hullbreaker Isle (Hard)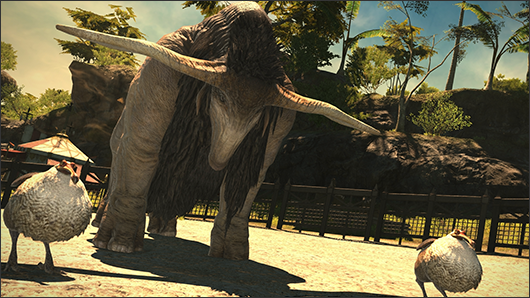 To the chagrin of countless treasure hunters, the golden coffer of the legendary Mistbeard was not to be found on Hullbreaker Isle. And so like the mists which had withdrawn to reveal the isle did those ambitious souls depart to seek fame and fortune elsewhere, allowing Eynzahr Slafyrsyn to quietly petition Admiral Merlwyb for permission to repurpose it as a training ground for Maelstrom recruits. The storm marshal would have you be the first to brave this gauntlet, that you might pit yourself against the isle's fearsome fauna and the Maelstrom's elite, and in so doing rouse their spirits. Will you give the storm officers a beating they will not soon forget, or will they stand triumphant at the last and shout that they have bested the Warrior of Light?
| | |
| --- | --- |
| Level Requirement | Disciple of War or Magic level 60 |
| Item level Requirement | Average item level 200 or above |
| Party Size | Four players |
| Time Limit | 90 minutes |
| Quest | Storming the Hull |
| Prerequisites | Players must first complete the main scenario quest "Heavensward," and have also completed the quest "King of the Hull." |