Profile
Display Attributes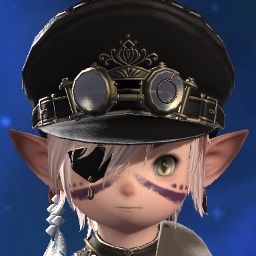 Race/Clan/Gender
Lalafell
Plainsfolk / ♂
Nameday
16th Sun of the 5th Astral Moon
Guardian
Azeyma, the Warden
Grand Company
Order of the Twin Adder / Serpent Captain
Attributes
| | |
| --- | --- |
| Strength | 191 |
| Dexterity | 217 |
| Vitality | 191 |
| Intelligence | 216 |
| Mind | 192 |
Offensive Properties
| | |
| --- | --- |
| Critical Hit Rate | 350 |
| Determination | 214 |
| Direct Hit Rate | 350 |
Defensive Properties
| | |
| --- | --- |
| Defense | 225 |
| Magic Defense | 419 |
Physical Properties
| | |
| --- | --- |
| Attack Power | 191 |
| Skill Speed | 350 |
Gathering
| | |
| --- | --- |
| Gathering | 371 |
| Perception | 321 |
LEVEL 57
Character Profile
BRD
ilvl 513
/ WAR
ilvl 510
/ WHM
ilvl 510
Hello
,
I am a casual player with rougthly
2 hours
of playtime per day so I tend to be busy.
I main
Bard
and I am on
UTC+3
I should be in game everyday at 10 a.m PDT and the week-end at 3 a.m PDT.
This character was created in
2015
and has gone through a fantasia once for some small changes. No race or gender changes.
I changed his hairstyle to the
Rainmaker
one. It doesn't realy work with the glamours I used to have but it does give him a fresh new style.
Spica lives at
Lavender Beds, ward 15, Lily Hills, Apartment 33
. Feel free to visit and leave a message!
This profile will be updated every now and then.
Nice to meet you!
Status: Subscription ended, will not be logged in for a while.