Profile
Display Attributes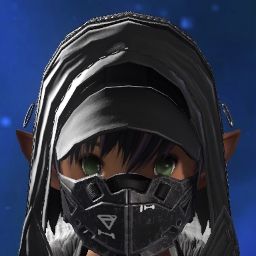 Race/Clan/Gender
Lalafell
Dunesfolk / ♂
Nameday
16th Sun of the 1st Astral Moon
Guardian
Halone, the Fury
Grand Company
Maelstrom / Storm Captain
Attributes
| | |
| --- | --- |
| Strength | 2572 |
| Dexterity | 371 |
| Vitality | 2730 |
| Intelligence | 236 |
| Mind | 393 |
Offensive Properties
| | |
| --- | --- |
| Critical Hit Rate | 1958 |
| Determination | 1792 |
| Direct Hit Rate | 616 |
Defensive Properties
| | |
| --- | --- |
| Defense | 4544 |
| Magic Defense | 4544 |
Physical Properties
| | |
| --- | --- |
| Attack Power | 2572 |
| Skill Speed | 695 |
Mental Properties
| | |
| --- | --- |
| Attack Magic Potency | 236 |
| Healing Magic Potency | 393 |
| Spell Speed | 400 |
Role
LEVEL 90
Character Profile
Howzit!
I'm a
BIG
thing in a little package.
Once in awhile I'll Talk Story with you, mostly just pop in to throw my useless 2 gil around.
If you're on the Siren server and need any assistance, have questions, or just want to say hi always feel free to do so!
"Aspire to Inspire Before we EXPIRE"
- Eugene Bell Jr.
'A'ohe hana nui ke alu 'ia
.
fc920747-57ce-41b1-9413-9436859bb024