Profile
Display Attributes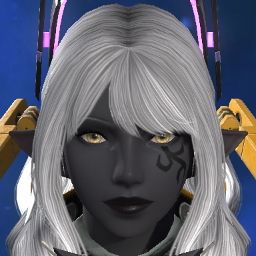 Race/Clan/Gender
Au Ra
Raen / ♀
Nameday
14th Sun of the 3rd Astral Moon
Guardian
Llymlaen, the Navigator
Grand Company
Order of the Twin Adder / Second Serpent Lieutenant
Attributes
| | |
| --- | --- |
| Strength | 305 |
| Dexterity | 359 |
| Vitality | 305 |
| Intelligence | 306 |
| Mind | 343 |
Offensive Properties
| | |
| --- | --- |
| Critical Hit Rate | 380 |
| Determination | 340 |
| Direct Hit Rate | 380 |
Defensive Properties
| | |
| --- | --- |
| Defense | 3233 |
| Magic Defense | 5652 |
Physical Properties
| | |
| --- | --- |
| Attack Power | 305 |
| Skill Speed | 380 |
Crafting
| | |
| --- | --- |
| Craftsmanship | 2779 |
| Control | 2747 |
LEVEL 80
Character Profile
Hello.
I'm Tildemancer, and you've found yourself on the Lodestone profile for Natsuki, my Tsukuyomi-no-Mikoto kannushi on Mateus.
I'm an aspiring author going for their Bachelors of Fine Arts in Creative Writing. I roleplay and write on Final Fantasy XIV in my off time, finding it to be an excellent outlet for creativity and inspiration. You can find a full list of my portfolios at
this link,
or you can skip to Natsuki's specific character profile by clicking
here
instead.
I head the Free Company
Faewood
, an effort to address the seeming oversight of lack of social welfare on Hydaelyn. Out of Character, the Free Company doubles a haven for role players and authors, both professional and hobby, that wish to write cohesive and thematically coherent stories while paying heed to the wonderful worldbuilding done by Square Enix. You can find
Faewood
's carrd
here
, while you can find our Lodestone/Community Finder page
here
.
I am always looking for like-minded authors and writers to engage with! I am open to tells in-game or on Discord. You can contact me at tildemancer@gmail.com, or contact me on Discord at Tildemancer#0216.