Profile
Display Attributes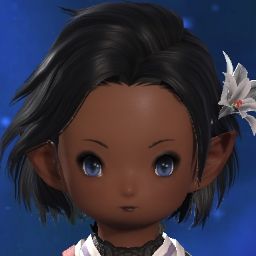 Race/Clan/Gender
Lalafell
Plainsfolk / ♀
Nameday
20th Sun of the 4th Umbral Moon
Guardian
Nymeia, the Spinner
Grand Company
Maelstrom / First Storm Lieutenant
Attributes
| | |
| --- | --- |
| Strength | 174 |
| Dexterity | 393 |
| Vitality | 2487 |
| Intelligence | 2657 |
| Mind | 292 |
Offensive Properties
| | |
| --- | --- |
| Critical Hit Rate | 983 |
| Determination | 1042 |
| Direct Hit Rate | 1596 |
Defensive Properties
| | |
| --- | --- |
| Defense | 1831 |
| Magic Defense | 3199 |
Physical Properties
| | |
| --- | --- |
| Attack Power | 174 |
| Skill Speed | 400 |
Mental Properties
| | |
| --- | --- |
| Attack Magic Potency | 2657 |
| Healing Magic Potency | 292 |
| Spell Speed | 1515 |
Role
LEVEL 90
Character Profile
Lady Kilik Lionel, the Azure Acolyte
Lali-ho fellas! I'm a console player of FFXIV with a dash of roleplay. Scholar from the get go and overall magic enthusiast. Lalafell is my "true form," but I will be occasionally go Roe as Colossal Kilik. I recently started using the Lodestone for more community involvement.
Member of the amazing FC, Soul Survivors. Listed as Officer, but it's more title over function.
I go by AwkwardBloom in most online circles and you can find me semi-active on twitter @MordesRichard, where I post screenshots and sometimes art.
Most common word: Fella
Mostly seen in blue and glasses