The Ultimate FINAL FANTASY XIV Cookbook Arrives 9 November!

We are pleased to introduce The Ultimate FINAL FANTASY XIV Cookbook from Insight Editions, set to go on sale starting Tuesday, 9 November in bookstores and online!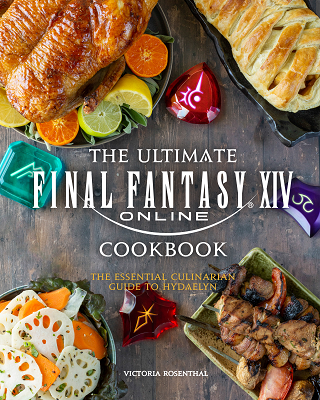 Featuring favourite flavours from across Hydaelyn and Norvrandt with easy-to-follow instructions, this tome provides numerous tips on how to make the most of the ingredients involved. If you're interested in experiencing the gastronomical delights Hydaelyn has to offer, you will not want to miss out!

Browse through recipes such as the farmer's breakfast, knight's bread, and rolanberry cheesecake—there's bound to be something you'll want to try!
Key features of the cookbook include:
Exclusive foreword written by Producer and Director Naoki Yoshida.
Perfect for every home cook with step-by-step directions and beautiful photos, learn to make iconic in-game foods, bringing the lush culinary landscape of FINAL FANTASY XIV Online to life.
Recipes for every occasion, from quick snacks you can enjoy while exploring Eorzea to decadent desserts and meals fit for royalty, this book contains recipes for both simple and celebratory fare.
A stunning addition to your collection. This exquisitely detailed hardcover book is the perfect acquisition for your kitchen library-a must have for every FINAL FANTASY fan.
Pre-order the Ultimate FINAL FANTASY XIV Cookbook from the Square Enix Store, or your choice of bookstore or online retailer!