7th 14-Hour Broadcast Schedule and Guest Details

We are pleased to announce the schedule and guest information for our 7th 14-hour broadcast starting Friday, July 9, 2021! Various segments are planned for the broadcast, so come check it out!

* Preventative measures against COVID-19 will be taken during the broadcast in order to ensure the safety of our guests and staff.

7th 14-Hour Broadcast
Date & Time
Friday, July 9, 2021 at 6:00 p.m. (PDT)
* Starting time is subject to change.
Where to Watch
Schedule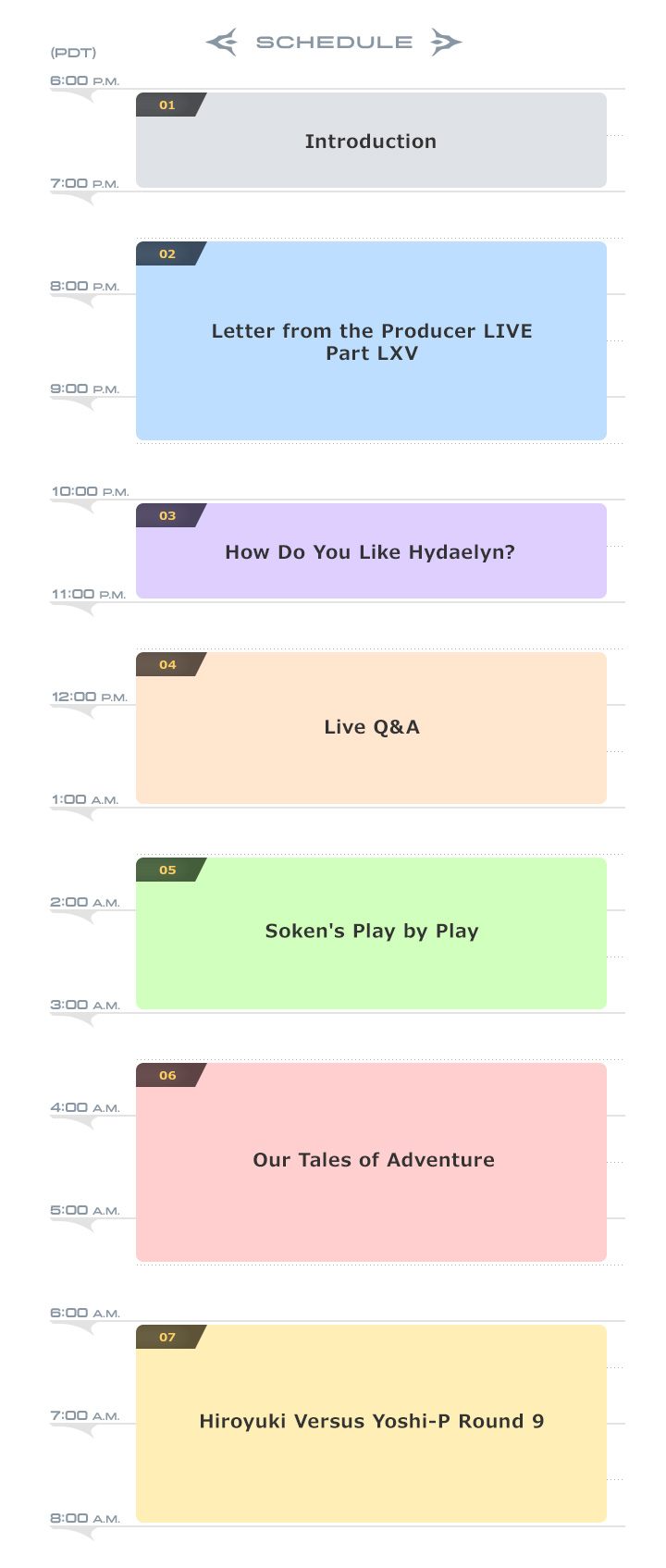 1. Introduction - 6:00 p.m. - 7:00 p.m. (PDT)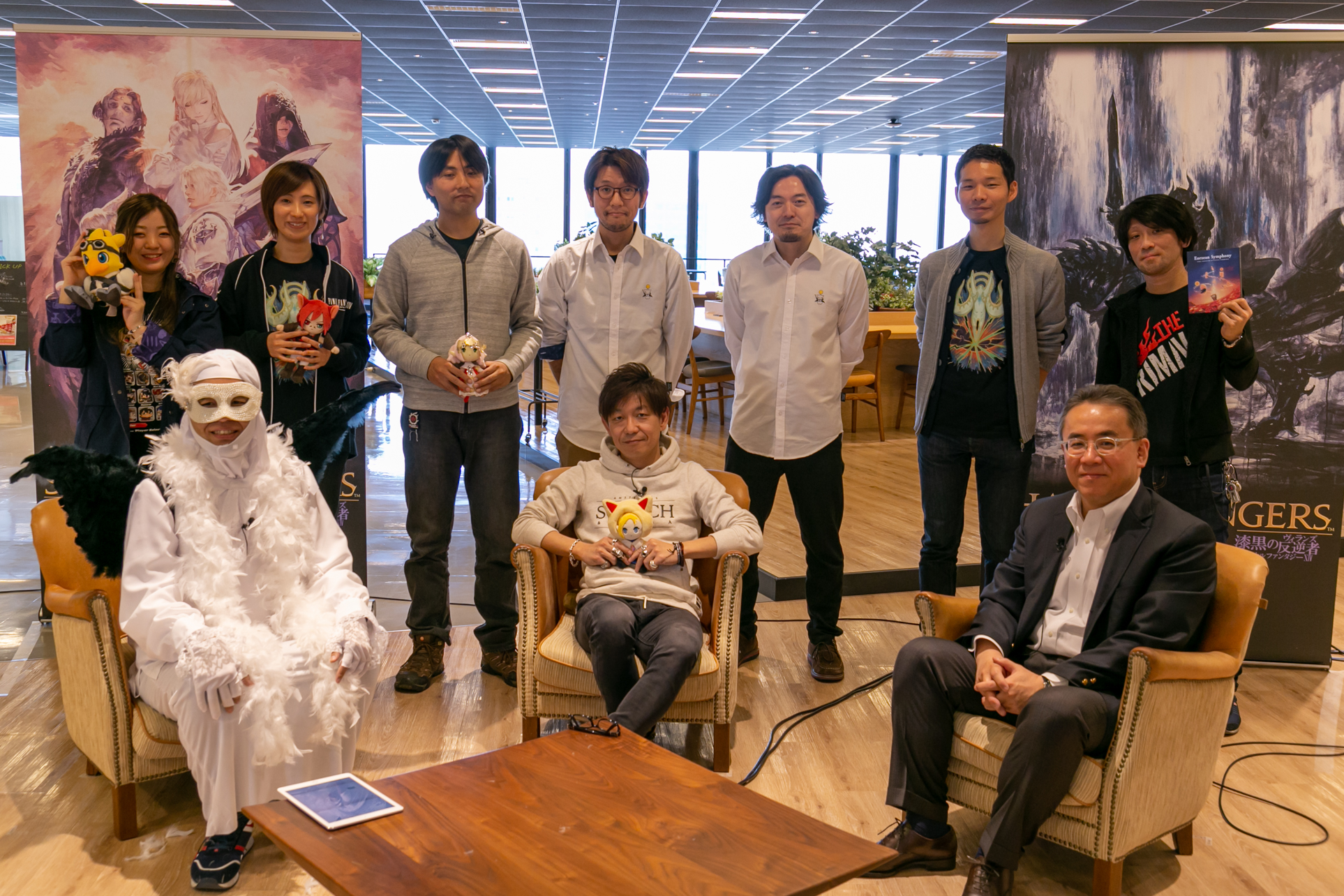 The cast members kick off the show with opening remarks and a rundown of the broadcast!
2. Letter from the Producer LIVE Part LXV - 7:30 p.m. - 9:30 p.m. (PDT) 
The sixty-fifth installment of the Letter from the Producer LIVE will review recently announced information for Endwalker.

In the latter half of the show, we will be joined by guest creators Yosuke Saito and YOKO TARO to look back on YoRHa: Dark Apocalypse, as well as answer questions from the official forums.
* Submit your questions regarding YoRHa: Dark Apocalypse on the official forums.

Guests
| | | |
| --- | --- | --- |
| Yosuke Saito | | YOKO TARO |

Presenters
Naoki Yoshida, Toshio Murouchi
3. How Do You Like Hydaelyn? 10:00 p.m. - 11:00 p.m. (PDT)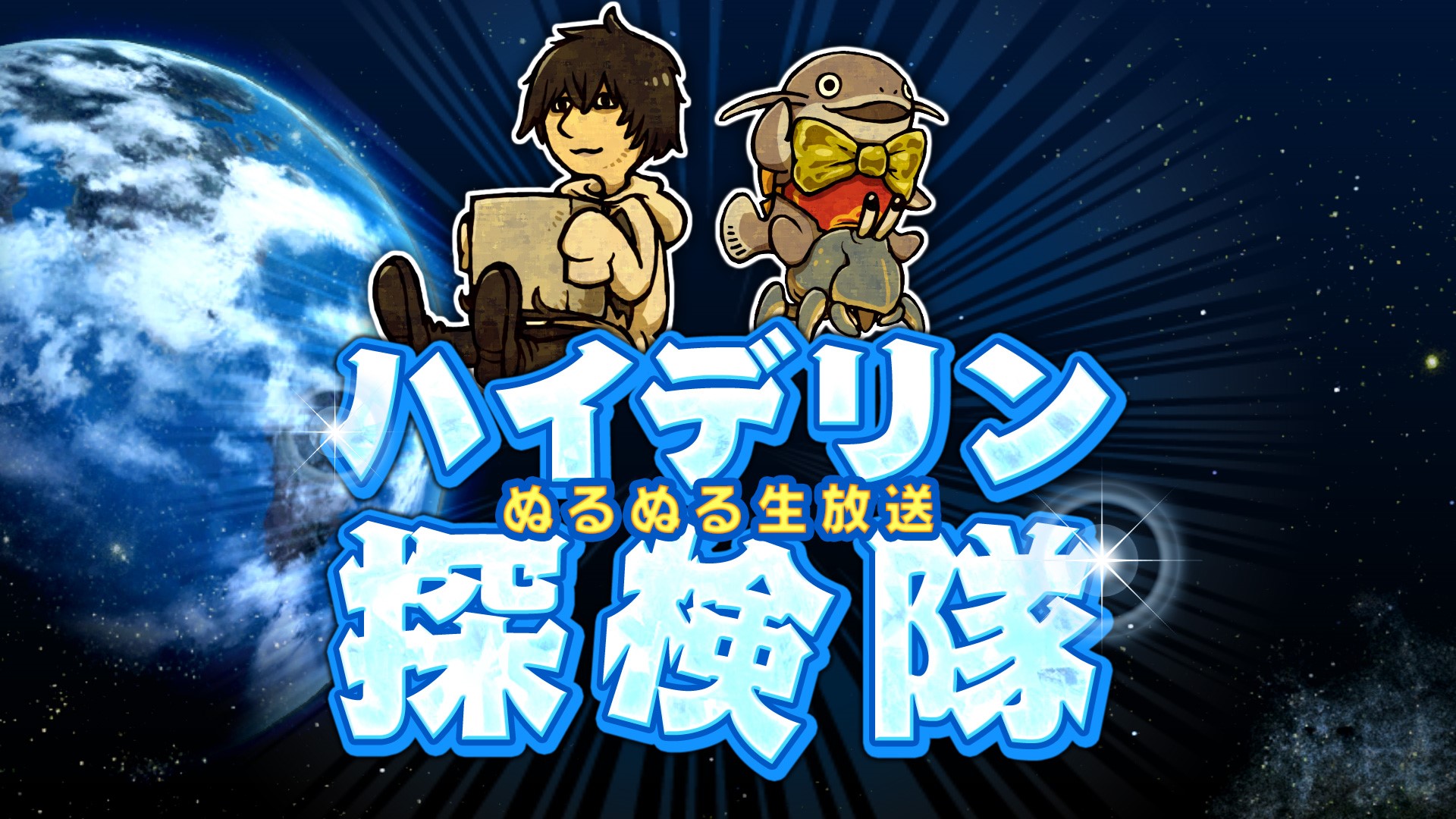 In this gameplay segment, Captain Takeda and Gunisaka will be undertaking the challenge of learning blue magic! Come cheer the team on, and maybe even follow along and learn some blue magic yourself!

Presenters
Ryoji Takeda, Gunisaka

4. Live Q&A - 11:30 p.m. - 1:00 a.m. (PDT)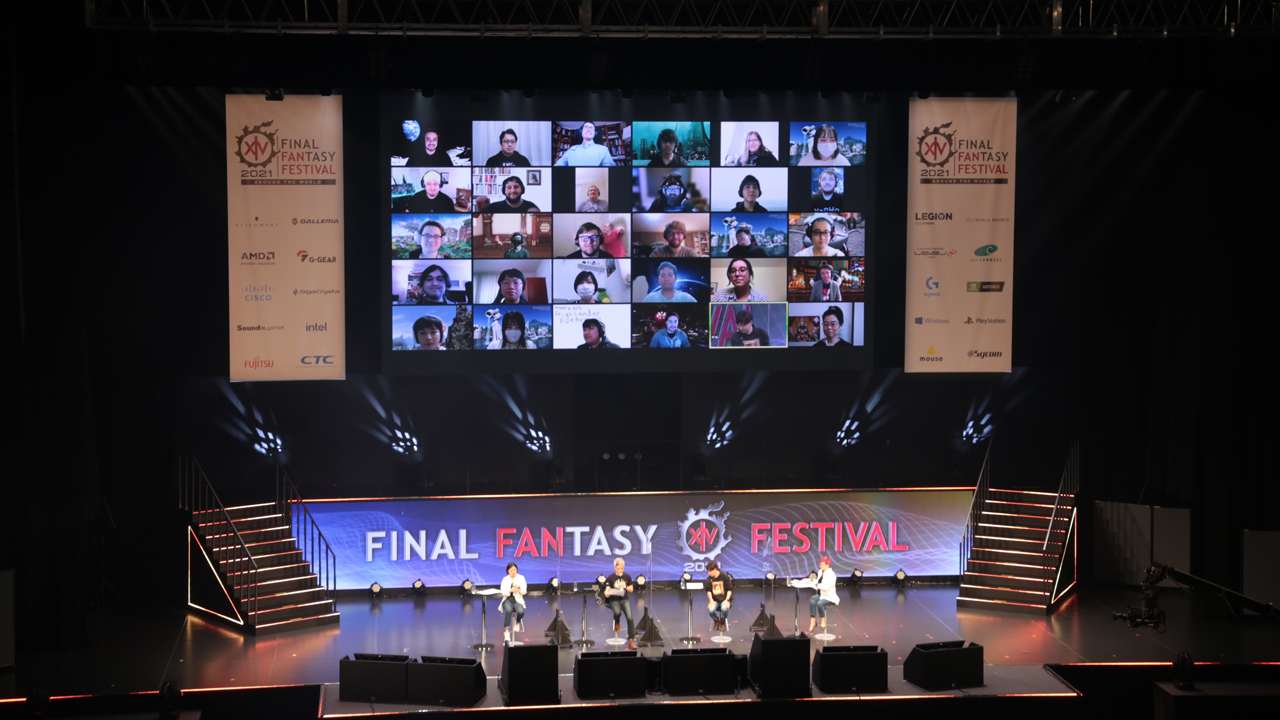 Producer & Director Naoki Yoshida will be answering questions posed live by players. We may be able to hear his replies to a wide variety of inquiries, including burning questions, popular topics, heartwarming experiences, and more!

Presenters
Naoki Yoshida, Toshio Murouchi

5. Soken's Play by Play - 1:30 a.m. - 3:00 a.m. (PDT)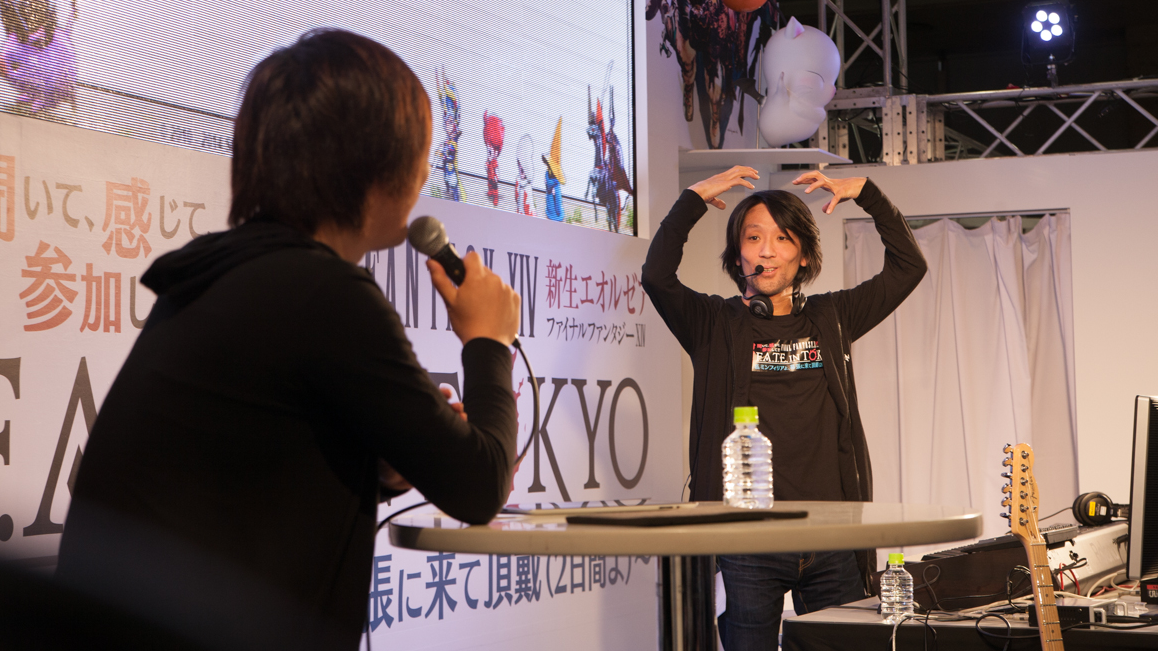 Sound Director Masayoshi Soken provides insight and commentary as we take a closer look at background music from FFXIV. We're in for a wild but informative ride through some of your favorite tracks!

Presenters
Masayoshi Soken, Kazuyoshi Mochizuki

6. Our Tales of Adventure - 3:30 a.m. - 5:30 a.m. (PDT)
We will be joined by special guests who are big fans of FFXIV! Hear them recount their tales and experiences as Warriors of Light, which you may find to be quite similar to your own!

Guests

| | | |
| --- | --- | --- |
| Tomoha | | Nishimura Baby |
| | | |
| --- | --- | --- |
| RAY FUJITA | | Kazunari Yamada (Itsumokokokara) |
| | | |
| --- | --- | --- |
| Yui P (Okazu Club) | | Sanshiro Wada |

Presenters
Naoki Yoshida, Toshio Murouchi

7. Hiroyuki Versus Yoshi-P Round 9 - 6:00 a.m. - 8:00 a.m. (PDT)
Almost five years since Round 8 was held in 2016, Hiroyuki and Yoshi-P meet once again in this special talk session to cover a wide range of topics.

Guest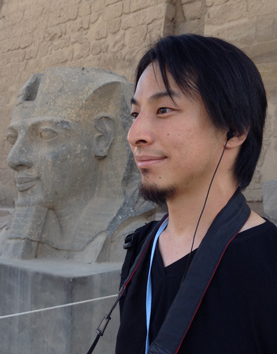 Hiroyuki
Presenters
Naoki Yoshida