New Exchangeable Item Added to Recruit a Friend Campaign

The new Managarm flying mount can now be exchanged for gold chocobo feathers, which are earned by recruiting friends. It's a great opportunity to invite friends to join you in FINAL FANTASY XIV!
Managarm
Some say that Managarm is merely a myth. Others believe it to be an extinct beast. Both are wrong, as you well know. According to Abalathian legend, this fearsome hound roams the celestial sphere in pursuit of the moon, whose light it relishes─or so it may appear to those who witness it soaring the skies, spawning spectral flames.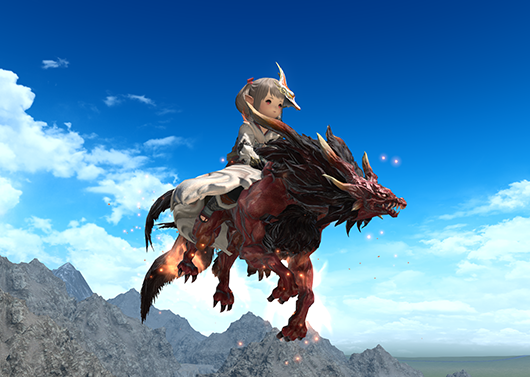 | Exchangeable Item | | Required Feathers |
| --- | --- | --- |
| Managarm horn | | 8 feathers |
For details on the new reward item and information on how to complete the process, please refer to the Recruit a Friend campaign site.