Happy new year to all you FFXIVers out there!
This is Producer & Director Naoki Yoshida.

Though we regrettably had to delay Endwalker by two weeks right before it was originally slated for release, it was on December 7 that the expansion finally went out into the world─a conclusion to the saga of Hydaelyn and Zodiark which began all the way back in 1.0. It's now been a full eleven years since I came aboard FFXIV, and I feel that I've put everything I have into this expansion. I'm certainly curious to know what sort of an impression it's left with you.

Setting aside game content, the large influx of players around the world since mid-year and the impact of Covid-19 on the supply of server equipment have led to extremely long login queues, and I'd like to sincerely apologize again. We're currently working to fundamentally address the situation, such as adding logical data centers and increasing the number of Worlds in all regions, and we ask for your patience in the meantime.

Now then, as its title suggests, Endwalker winds up the tale that has been woven since 1.0. However, FFXIV itself is far from over, and we've already begun creating new journeys for all you Warriors of Light─or adventurers, rather─to embark upon!

As a matter of fact, just as I was thinking about the next adventure, I noticed that a piece of paper had been left on my desk. And what should be written on it but another poem!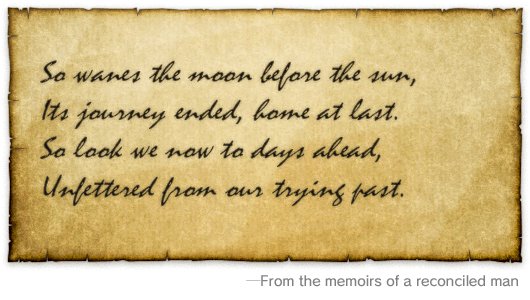 Having welcomed the dawn of rebirth, taken to azure skies, liberated a land stained crimson, restored Darkness to a Light-flooded world, and now standing with the waning moon at their backs, our adventurers set their sights on a new beginning. Well, that's my take on the words, anyway...

FFXIV has surpassed ten years of operation─a goal that all MMORPGs should aspire towards─and now we set our sights on ten more. The first step in this new leg of our journey is Patch 6.1, ahead of which we'll take the opportunity to share our plans for FFXIV's future. Please look forward to it.

It's crazy to think that 2022 marks my twelfth year at the helm of FFXIV. Sometimes I can't help but be amazed that I haven't gotten bored with it, but then there's so much more I want to achieve with FFXIV. As I've previously said, I consider it my life's work, and I hope to continue developing and growing the game with you all.

Endwalker is the culmination of everything we've built up over eleven years, and I'm well aware that it will be extremely difficult to surpass. But just like your adventures and the efforts of the Development and Operations teams, we'll continue to build on our wealth of tales, experiences, and emotions, and endeavor to reach new heights!

Again, I wish you a happy new year, and thank you for your continued support!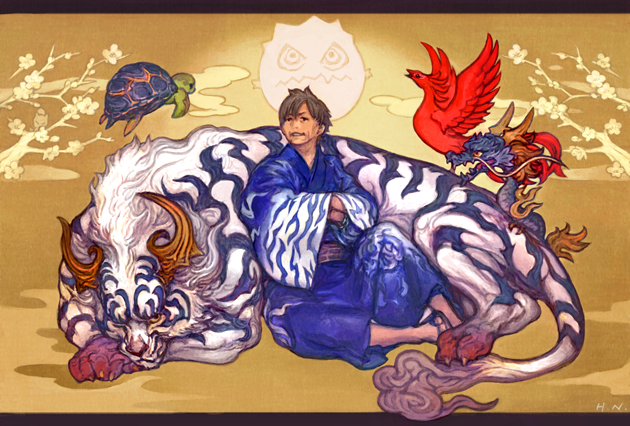 FINAL FANTASY XIV PRODUCER/DIRECTOR
Naoki Yoshida