FFXIV is heading to Boston, Massachusetts for PAX East 2020! This year, we'll be joined by Producer/Director Naoki Yoshida and Lead Character Concept Artist Yusuke Mogi who will be hosting a panel and two signing sessions!

Not only that, we'll also be holding a PAX East fan gathering at a nearby venue on Friday night! You won't want to miss the excitement at our booth where seasoned adventurers can battle against the Ruby Weapon, newcomers can challenge Ifrit, and everyone can grab some fun goodies.
Show Dates & Hours
Thursday, February 27, 2020 through Sunday, March 1, 2020
Expo Hall Hours: 10:00 a.m. to 6:00 p.m. (EST)
The FINAL FANTASY XIV booth will be open throughout the entire show, so be sure to stop by.
Panel: The Artwork of FINAL FANTASY XIV: A Look Behind the Screen
Join us for a behind-the-scenes look at the different techniques used to create a variety of FINAL FANTASY XIV artwork, including jobs, NPCs, monsters, and equipment! We'll also be sharing some fun stories surrounding our development process!

Panel attendees will also receive a double-sided poster that features artwork by Mogi!
* Available while supplies last.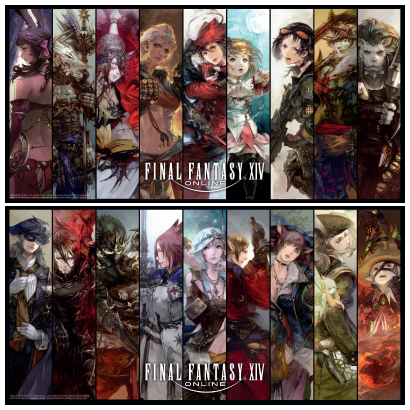 Submit Questions for Yusuke Mogi
Prior to the panel, questions for Lead Character Concept Artist Yusuke Mogi will be accepted in the designated thread on the official forum.
Panel Location, Date, and Time
Main Theater
Friday, February 28, 2020 at 12:00 p.m. (PST) / 3:00 p.m. (EST) / 20:00 (GMT)
Can't make it to PAX East? Don't worry! The panel will be streamed live for adventurers around the globe to tune into!
Where to Watch
* Audio will be available in English and Japanese.
PAX East Fan Gathering
We're going to be hosting a fan gathering on the evening of Friday, February 28 for PAX East attendees! Join the North American Community team for a night of fun, food and drinks, giveaways, and meet with your fellow players to talk all things FFXIV!

Fan gathering details will be announced on the Lodestone soon, so be sure to stay tuned!
* Attendees must be 21 years old or older to attend the fan gathering.
Signing Sessions featuring Naoki Yoshida and Yusuke Mogi
We'll also be hosting two signing sessions featuring Naoki Yoshida and Yusuke Mogi on Sunday, March 1 at the Boston Convention Center. Tickets for the signing session will be distributed to attendees in line for the battle challenge during the event, and to those attending the panel on Friday.
* Tickets required to attend will be limited and are not guaranteed.
* A PAX East badge (Sunday or four-day pass) is required to attend.
Photo Backdrop
The FINAL FANTASY XIV booth will also feature a photo backdrop where adventurers can stop by and snap a shot to forge some lasting memories!

We'll also be giving away photo session tickets at the booth on Saturday where lucky fans can strike a pose with Yoshida and Mogi at the photo backdrop!*
* Tickets required to attend will be limited and are not guaranteed.
Giveaways
To ensure our Warriors of Darkness stay warm during their time at the show, we'll be giving away scarves at the booth throughout the show.
* Available while supplies last.

Also, all PAX East attendees will be able to grab an FFXIV lanyard for their badge!

The Ruby Weapon Battle Challenge
Attendees will be able to challenge the Ruby Weapon and those who emerge victorious will receive an "I BEAT RUBY WEAPON" T-shirt! (The design is secret for a bit longer!)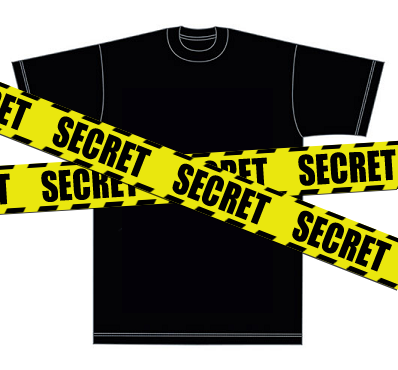 To ensure that a greater number of adventurers have a chance to experience the challenge, attendees will be limited to earning one T-shirt reward during the event. Attendees who defeat the Ruby Weapon are welcome to challenge the battle again alongside their friends, but they will not earn an additional T-shirt.
* Available while supplies last, sizes not guaranteed.
New Player Experience Area
Have you been itching to introduce friends to FFXIV? Then our New Player Experience area is perfect for them! We'll introduce attendees to a handful of jobs at the event and prepare them for a battle against Ifrit in the Bowl of Embers! Should the attendees defeat the Lord of the Inferno, they'll earn themselves a FREE copy of the FINAL FANTASY XIV Online Starter Edition for PC!
Merchandise for Sale
We'll be selling several pieces of FFXIV-related goods at the Square Enix Merchandise area, located next to our booth. Attendees will be able to purchase existing products like our adorable plushes and new items such as the Shadowbringers acrylic stands and new job pins slightly ahead of their official release.

Keep in mind that the supply is a bit limited due to the early nature of their release and that they may sell out quickly!