FFXIV Teams with Mrs. Freshley's For One Sweet In-Game Promotion

With Stormblood on the horizon, the Warriors of Light fix their eyes upon Ala Mhigo and Doma and prepare for war. Even the strongest among us will need sustenance for the battles ahead, and Mrs. Freshley's is here to provide that extra boost of experience that our adventurers need to take on the might of the Garlean Empire!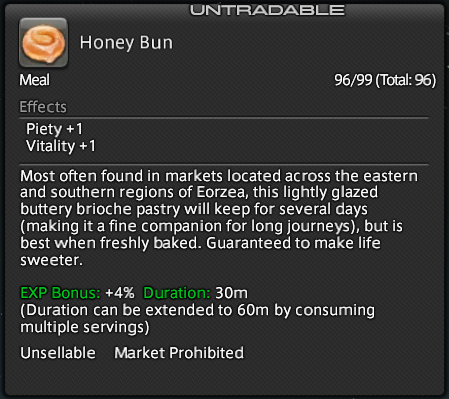 Starting Thursday, June 15, Mrs. Freshley's will be teaming up with FINAL FANTASY XIV Online to offer residents of Eorzea and Othard a tasty treat: an in-game Honey Bun with a 4% experience boost to any lucky adventurer who consumes this delight.

Visit participating retailers and pick up a Mrs. Freshley's Jumbo Honey Bun, Cupcake or Grand Iced Honey Bun and follow the directions on the package to acquire a number of these tantalizing treats in-game. In addition to the in-game Honey Buns, participating players will also have a chance to win some amazing prizes, such as an all-inclusive trip for two to the nation's premier Comic Convention in 2018!
Where
All locations that sell Mrs. Freshley's products across the United States.
Promotion Period
From Thursday, June 15, 2017 through Friday, June 15, 2018 (While Supplies Last!)
No Purch. or App Nec., 18+, 50 US, DC. Ends 5/15/18 Rules: http://mmg.ag/Z1vq8