FINAL FANTASY XIV at Tokyo Gameshow 2017!

The 2017 edition of the Tokyo Game Show is nearly upon us, and FINAL FANTASY XIV will be there in full force! Do battle with fellow event-goers in the Feast, or if you're new to the game, create a character and learn the ropes of adventuring in Eorzea.
Tokyo Game Show 2017
Convention Schedule
Business Days (Invitation only)

Thursday, September 21, 2017, 10:00 a.m. to 5:00 p.m. (JST)
Friday, September 22, 2017, 10:00 a.m. to 5:00 p.m. (JST)

Public Days (Open to all visitors)

Saturday, September 23, 2017, 10:00 a.m. to 5:00 p.m. (no entry after 4:00 p.m.) (JST)
Sunday, September 24, 2017, 10:00 a.m. to 5:00 p.m. (no entry after 4:00 p.m.) (JST)
Location
Makuhari Messe, Chiba
Tokyo Game Show 2017 Homepage
Official Square Enix Site for TGS 2017
FINAL FANTASY XIV Events
The Feast (8 vs 8)
Prepare for battle against fellow event-goers in the bloody banquet that is the Feast. Devour your rivals and earn a T-shirt to commemorate your victory!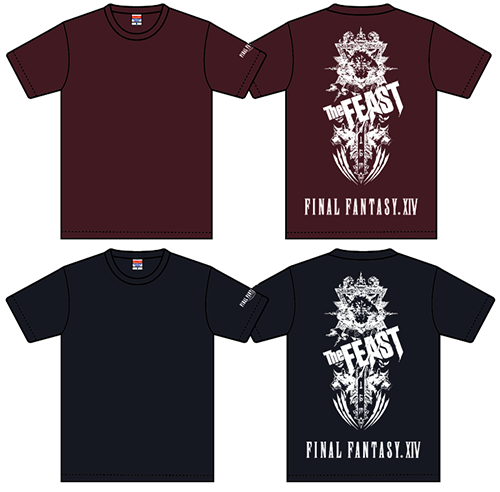 * T-shirts are available in small, medium, large and extra-large sizes while supplies last.
Welcome to Eorzea!
The perfect introduction for players new to FINAL FANTASY XIV. After creating a character, staff will be on hand to help as you familiarize and eventually do battle with the primal Ifrit. Those interested in playing won't want to miss this chance to get a taste of adventure in Eorzea.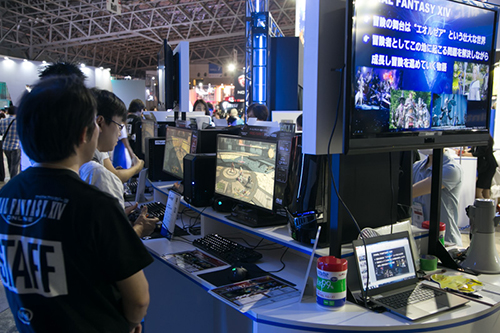 * Due to expected crowds, we cannot guarantee that all players will have a chance to participate.
* Numbered tickets may be distributed depending on crowd sizes.
Whether you're a prospective or returning player, there's sure to be something for everyone at Tokyo Game Show. We look forward to seeing you there!