Join us for Duty Commenced Episode 36 on December 19!

Duty Commenced Episode 36 is set for Thursday, December 19! Join the North American Community Team as they host the "Brightlight Bash," a Starlight Celebration-themed party where players are invited to join in on the festivities! This episode will also feature an in-game blue mage showcase of monstrous proportions!

Of course, no episode would be complete without the latest installment of Community Commendations and some fun giveaways. Be sure to tune in for the last episode of the year!
Who

Aya "Sicycre" Montoya
Danielle "Okieeomi" Grafft
When

Thursday, December 19, 2019 at 5:00 p.m. (PST) / 8:00 p.m. (EST)
Where

The official FINAL FANTASY XIV Twitch Channel

The Community Team will be playing live from the Primal data center on the Exodus World!
The Starlight Dash

Put on your most dashing Starlight Celebration glamour because we have a race lined up that you won't want to miss! Run with all your might and you may be the one to receive some special rewards that will help you liven up the night!

Should you be the first to reach the finish line, you'll win the following:

Magitek Torch (Yellow Lotus) x33
Magitek Torch (Blue Lotus) x33
Magitek Torch (Red Lotus) x33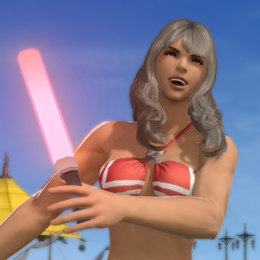 Giveaways

We've got a plethora of prizes to give away in the spirit of the Starlight Celebration! Tune in for a chance to win one of the following:
One of two Mouse & Mouse Pad - Fat Chocobo sets

One of two Mouse & Mouse Pad - Carbuncle sets
One of two Fat Chocobo Windchimes
One of two Carbuncle Furnishing Figure Sets
One of two Odder Otter Lamps
* See giveaway rules for eligibility requirements.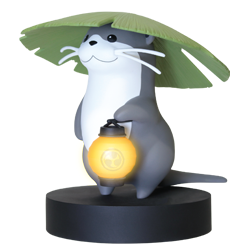 Community Commendations


The FINAL FANTASY XIV community is full of talented content creators and artists of every medium, and we're constantly impressed and inspired by the works we see shared across social media. Are you one of these talented creators? Would you like to see your work featured on an official FINAL FANTASY XIV channel? Now's your chance!

We'll be gathering submissions on the official forum and on Twitter, so be sure to read over the full details and submit your entry!