Announcing DUTY COMMENCED Episode 18!

The eighteenth episode of DUTY COMMENCED is set for Wednesday, November 22nd! The North American Community team will be streaming from Leviathan on the Primal Data Center as they discuss Patch 4.15 and challenge the new PvP encounter, Rival Wings!
Who
Aya "Sqex Sicycre" Montoya
Chenin "Sqex Luxpheras" Matthews
What
In this episode of DUTY COMMENCED, Sicycre and Luxpheras will be taking on the new PvP encounter, Rival Wings! Will they defeat the opposing team and claim victory? Tune in and queue up along with them to see if you can help or challenge them!
When
Wednesday, November 22, 2017 at 12:00 p.m. (PST) / 3:00 p.m. (EST) / 20:00 (GMT)
Where
World: Leviathan
Data Center: Primal

The official FINAL FANTASY XIV Twitch Channel
Community Commendations

The FINAL FANTASY XIV community is full of talented content creators and artists of every medium, and we're constantly impressed and inspired by the works we see shared across social media. Are you one of these talented creators? Would you like to see your work featured on an official FINAL FANTASY XIV channel? Now's your chance!

We'll be gathering submissions on the official forum and on Twitter, so be sure to read over the full details and submit your entry!
Giveaways
We'll also be giving away two more DX Racer Stormblood-themed gaming chairs this episode thanks to our friends at DX Racer!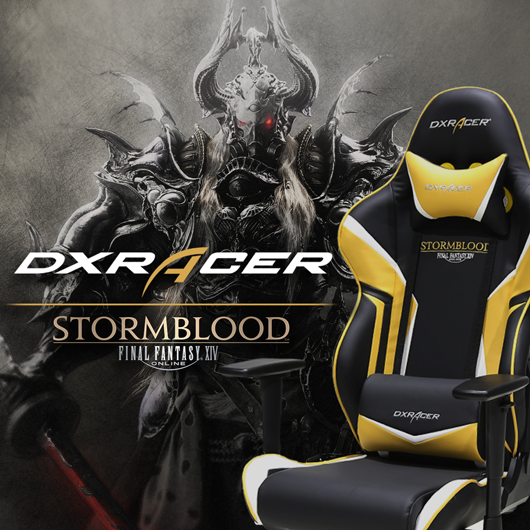 As if that wasn't enough, we'll also choose five winners to receive a (super comfortable) finger cursor plush!