Distribution of Tokyo Game Show 2013 Cactuar Lottery Items (10/10/2013)
---

Thanks to the valiant heroes who bested Titan at this year's Tokyo Game Show, players on all Worlds are eligible to receive Cactuar Earrings and Bomb Earrings!
These items will be sold for 1 gil by Itinerant Moogles, who can be found at the following locations:
Limsa Lominsa Upper Decks
(X:8, Y:13)
Old Gridania
(X:10, Y:6)
Ul'dah: Merchant's Strip - Steps of Thal
(X:11, Y:11)
The Itinerant Moogles will appear from Tuesday, October 15, 2013 until the release of patch 2.1. Please note that these NPCs will be removed following the release of patch 2.1.
* Details of patch 2.1 will be released at a later date.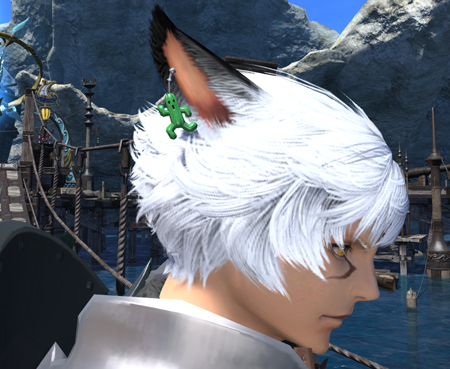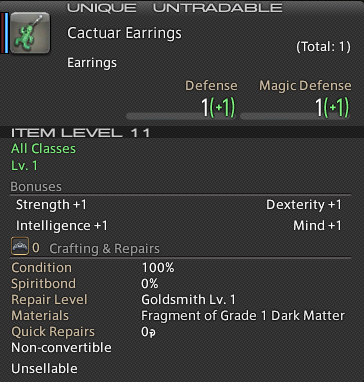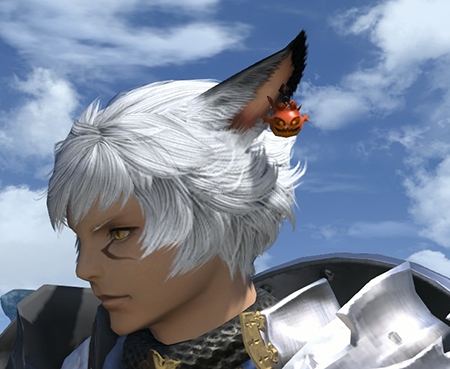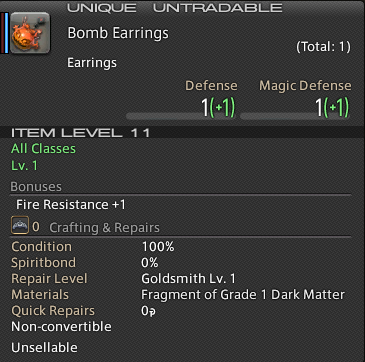 * Players may only purchase one of each item per character.