FFXIV Storms into PAX West 2017

Stormblood took us to the Far East, and now the FFXIV team heads west to attend PAX West 2017 in Seattle! We'll be hosting a Battle Challenge for attending adventurers to test their might against the Lord of Revel himself, as well as a Lore and Localization panel with the one and only Koji Fox!
PAX West 2017
Tales of Localization & Lore with Koji Fox
Join English Localization Lead Michael-Christopher Koji Fox as he discusses various topics on the lore and localization behind FINAL FANTASY XIV: Stormblood! He'll also be answering various lore-related questions gathered from the official forum, so be sure you don't miss out! Why are there no tacos in Eorzea? Who knows!? Hopefully Koji Fox does!

Panel attendees will also receive a mini double-sided Stormblood poster featuring the key characters of the expansion!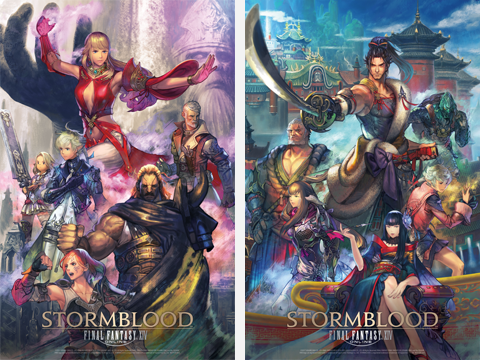 Location
Hydra Theater
Date & Time
Saturday, September 2, 2017 at 1:00 p.m. (PT) / 4:00 p.m. (ET) / 20:00 (GMT)

Can't make it to PAX West? Don't worry! The panel will be streamed live for adventurers around the globe to tune into!
Where to Watch
Official PAX West on Twitch *Updated on 08/25/2017
Forum Question Thread
Visit the official forum thread to ask questions regarding the lore & localization of FINAL FANTASY XIV: Stormblood.
Susano Battle Challenge
How our hearts sing in the chaos! Form a party of adventurers to tackle the primal Susano in a classic FINAL FANTASY XIV Battle Challenge. Should your group emerge victorious, you'll earn yourself an "I BEAT SUSANO" t-shirt, as well as the exhilaration of being wild and pure and forever free.