Little Ladies' Day Arrives on March 1st

At last, spring has returned. The streets don gowns of pink as befitting the season, and townsfolk rejoice at the sight, for it signifies the coming of every little girl's favorite festival─Little Ladies' Day. All eyes are on Ul'dah as the Songbirds are set to take the stage and put on a performance unlike any other. Those who seek a reprieve from adventure are encouraged to come and enjoy this celebration of music and merriment.

What's more, those who participate may find themselves the proud owners of a beautiful piece of furniture from the FFXIV Furnishing Design Contest!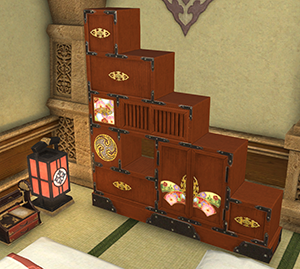 Read on for details.