Dungeon Preview
---

Patch 3.2 is fast approaching, and today we offer you a glimpse into the Antitower, as well as the hard mode of the Lost City of Amdapor!
- The Antitower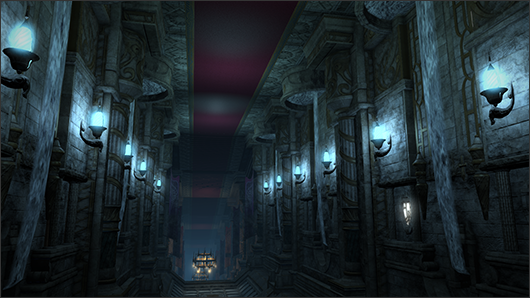 In all of creation, what greater mystery could there be than the fate of this very star? To sound the deepest depths, to study the aetherial sea itself─for these purposes and more was the Antitower built. Abandoned by her Sharlayan caretakers following the exodus, it has since been overrun by the magical guardians they left behind. Yet were one blessed with Her gift to brave these dangers and descend to the furthest reaches─to hear, feel, and think at the heart of this world─what would they find?
| | |
| --- | --- |
| Level Requirement | Disciple of War or Magic level 60 |
| Item Level Requirement | Average item level 180 or above |
| Party Size | Four players |
| Time Limit | 90 minutes |
| Quest | The Word of the Mother |
| Prerequisites | Players must first complete the main scenario quest "As It Once Was." |
- The Lost City of Amdapor (Hard)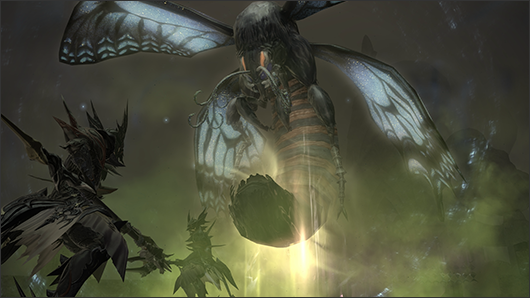 Following the defeat of Diabolos, the unnatural pall choking the crumbling city of Amdapor was lifted, and tranquility restored to the Twelveswood. Or so it had seemed. When the Hearers entered the ruins, however, they had scarce begun consigning the stones to the forest when their elemental allies fled in a sudden panic. By the spirits' agitated whispers did the Seedseers learn that a daunting and hostile presence yet lingered within Amdapor's moldering walls. Unable to complete their ritual of cleansing, once more have the Padjals called upon your aid. Once more must you delve deep inside the ancient city's husk, and purge its withered heart of an unknown evil...
| | |
| --- | --- |
| Level Requirement | Disciple of War or Magic level 60 |
| Item Level Requirement | Average item level 180 or above |
| Party Size | Four players |
| Time Limit | 90 minutes |
| Quest | One More Night in Amdapor |
| Prerequisites | Players must first complete the main scenario quest "Heavensward," and have also completed the quest "One Night In Amdapor." |