Exploring Heavensward – New Primals
---

Details regarding FINAL FANTASY XIV: Heavensward and all the exciting things its launch will usher in have been revealed through Letters from the Producer LIVE on multiple occasions. In this new series, we'll be casting a brighter spotlight on some of the major things you can look forward to in Heavensward!
In this second installment we'll be taking a look at two new primals, Ravana and Bismarck!
Ruler of the clouds, worshipped by the Vanu Vanu.
Folklore tells of a legendary white whale said to swim in the Sea of Clouds as if they were the waters of the Rhotano.
According to Vanu legend, however, Bismarck led their ancestors to the floating islands. With waves of fury he purges his domain of those who would do his followers harm.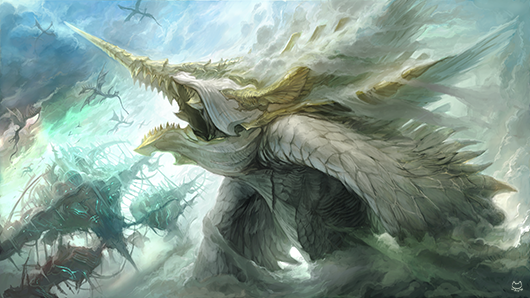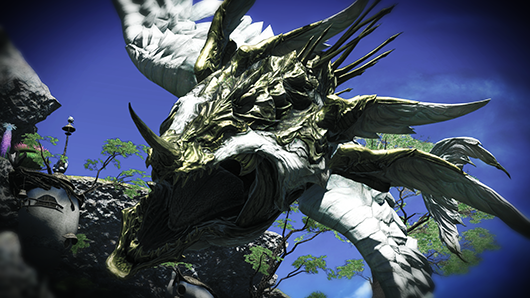 Fourfold master of the blade, savior of the insect-like Gnath tribe.
A warrior and conqueror, Ravana respects strength and abhors weakness. He revels in battle with worthy opponents, and is known to wield the legendary Chandrahas blades.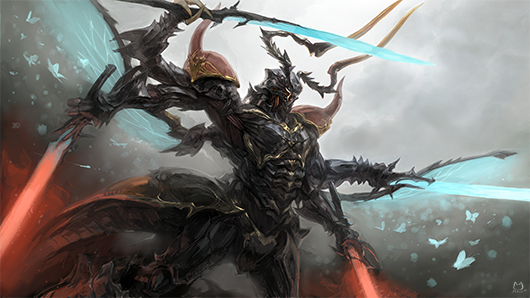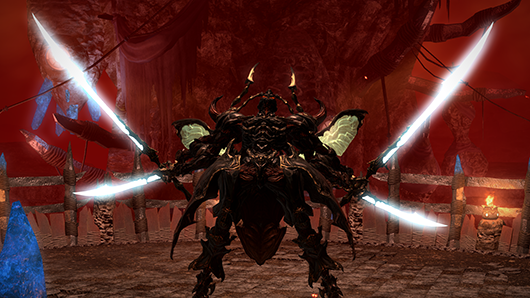 Decorate your desktop with wallpapers of Bismarck and Ravana that have been added to the
FFXIV Fan Kit
!
(http://sqex.to/GBJ)