Deep Dungeon - Palace of the Dead Preview
---

In today's preview, players will catch a glimpse of the Deep Dungeon, a new type of encounter being introduced in patch 3.35. Starting from level 1, new players and veterans alike must band together and fight through a gauntlet of enemies and traps to reach the darkest depths of a subterranean labyrinth.
Deep Dungeon - Palace of the Dead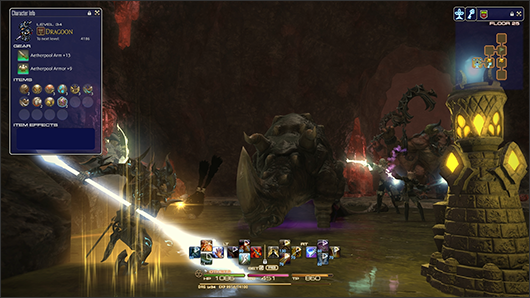 In the subterranean city of Gelmorra, deep within a forgotten corner of Issom--Har, stout-hearted explorers have uncovered the entrance to a labyrinthine dungeon. Those who set foot inside its maddening halls find their vigor drained by an irresistible fog of innervation, and repeated excursions have failed to map its seemingly inconstant architecture. After hearing chilling accounts of spectral denizens, locals took to whispering of a "Palace of the Dead," and the Wood Wailers now seek the assistance of adventurers in laying bare its haunted secrets...