Announcing the Special 14-Hour Broadcast

Our annual special 14-hour broadcast is set to return with a few upgrades! Not only will we be streaming from our office, but we'll also have live broadcasts from other locations as well. Come check out the stream and enjoy the end of the year with us!
Schedule
From Friday, December 13 at 7:00 p.m. (PST)
Please note that the audio will be available in Japanese only.

URL
Main Broadcast
Mahjong Tournament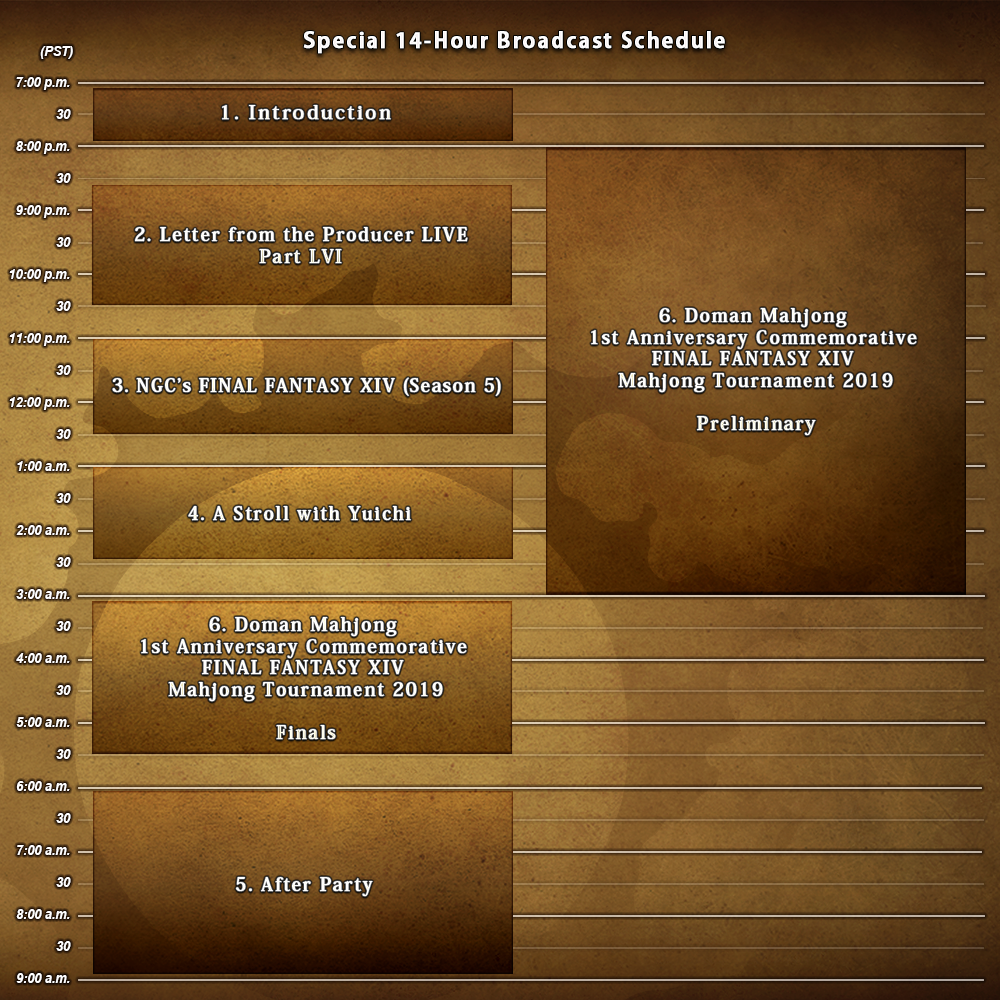 1. Introduction - 7:00 p.m. – 8:00 p.m. (PST)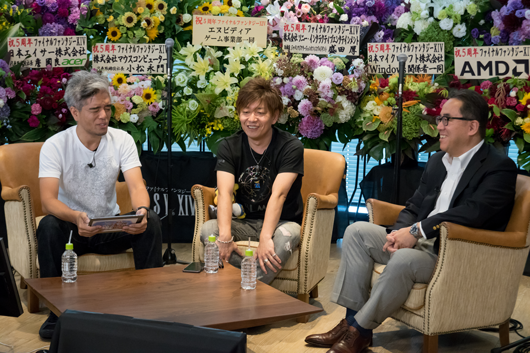 Core members of the development team kick off the broadcast with greetings and opening remarks.
2. Letter from the Producer LIVE Part LVI
8:30 p.m. – 10:30 p.m. (PST)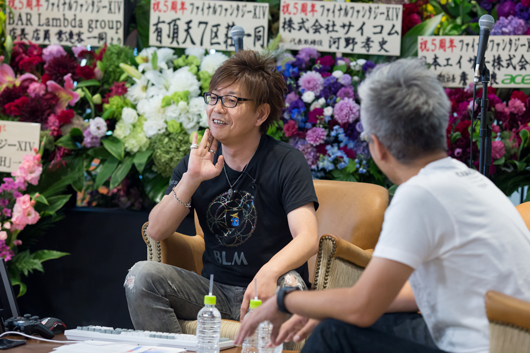 The fifty-sixth installment of the Letter from the Producer LIVE will feature the first look at what's to come in Patch 5.2!

In the latter half of the show, we'll be inviting Sound Director Masayoshi Soken to answer questions that we've collected from the community beforehand.
* Submit your questions for Soken on the official forum.

3. NGC's FINAL FANTASY XIV (Season 5)
11:00 p.m. – 12:30 a.m. (PST)
Join Yoshi-P as he challenges a quest prepared by our special hosts Edosan & Fumiichi.
Guests

| | | |
| --- | --- | --- |
| Edosan | | Fumiichi |
4. A Stroll with Yuichi - 1:00 a.m. – 2:30 a.m. (PST)
Yuichi Nakamura, the Japanese voice actor for Thancred, joins Yoshi-P on his leisurely stroll through a random World in FFXIV. We're planning to challenge some duties and visit player houses so be sure to tune in!
Guest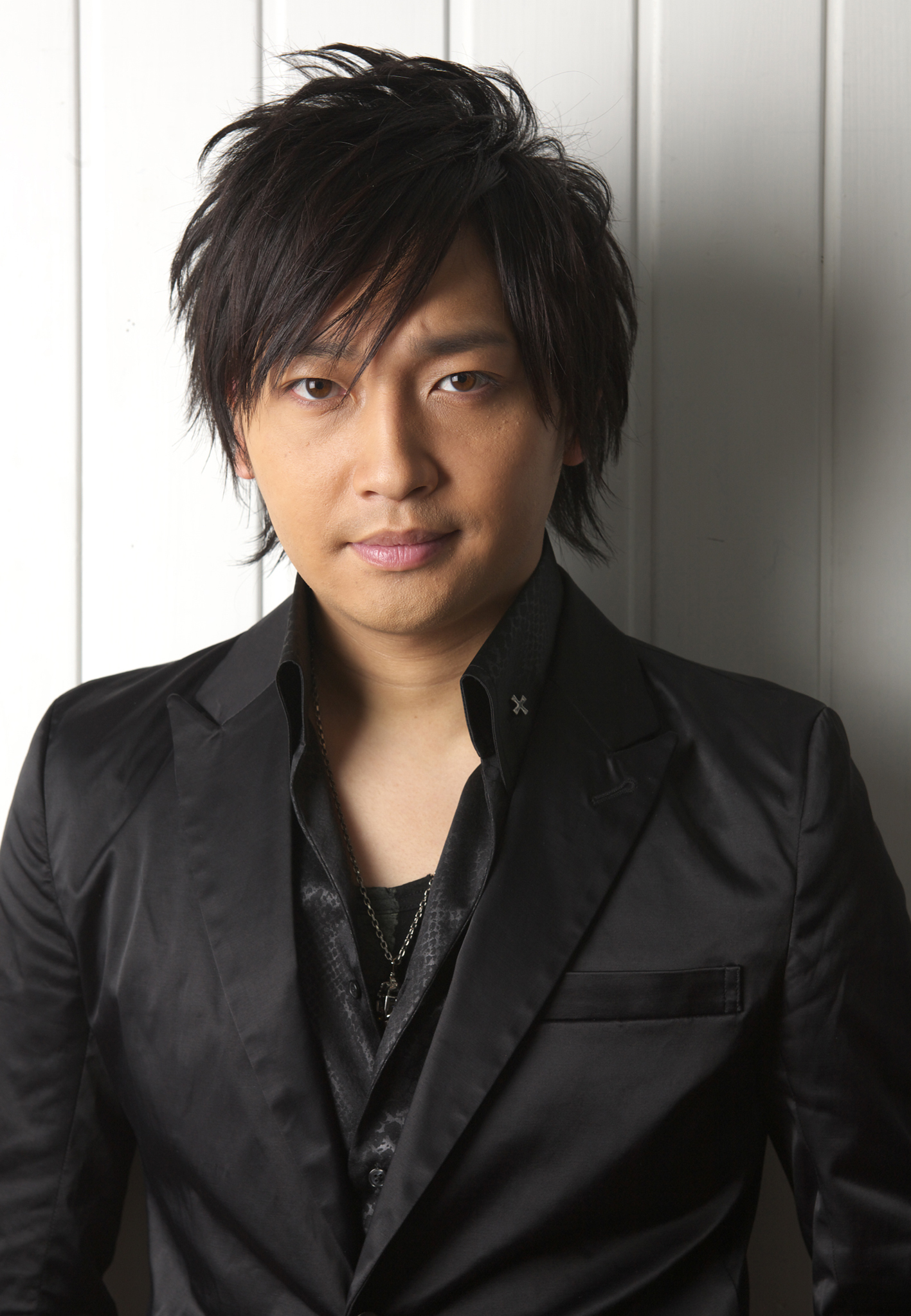 Yuichi Nakamura
Voice Actor
5. After Party - 6:00 a.m. – 9:00 a.m. (PST)
Join us as we close out the special 14-hour broadcast!
(Further details to be announced!)
6. Doman Mahjong 1st Anniversary Commemorative FINAL FANTASY XIV Mahjong Tournament 2019 - 8:00 p.m. – 5:30 a.m. (PST)
We'll be hosting a Mahjong tournament during this year's broadcast, so join us to see who claims the victory!

* The Mahjong Tournament finals scheduled to start at 3:00 a.m. will air on the main broadcast channels. The three players who reach the last stage will face off against Naoki Yoshida himself, so be sure to check it out!
Guests
Yasumi Matsuno

CEO Algebra Factory Inc. /

Game Designer / Writer

Yosuke Saito

Member of the Board and Executive Producer, SQUARE ENIX CO., LTD.
Hiroshi Takai

Development Supervisor

Kazutoyo Maehiro

Development Supervisor
Masayoshi Soken
Sound Director and Composer

Nobuaki Komoto
Lead Game Designer
Masaki Nakagawa
Lead Battle Content Designer

Arata Takahashi
Lead Level Designer
Mahjong Tournament - MC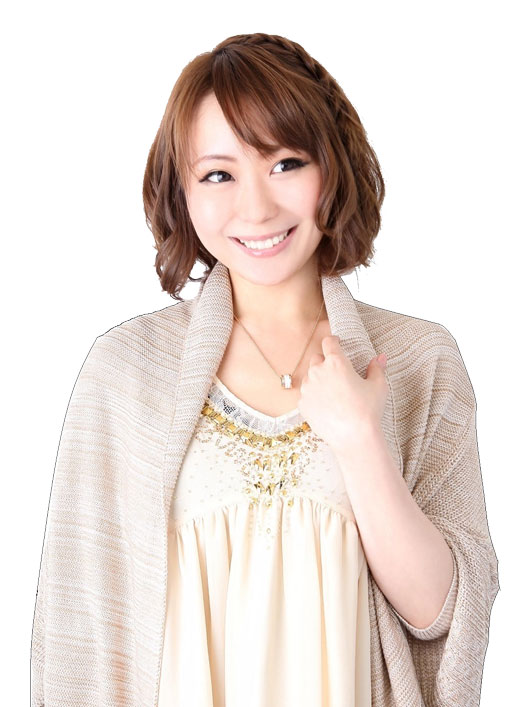 Mika Yuzuki
Japan Professional Mahjong League
Mahjong Tournament - Live Commentary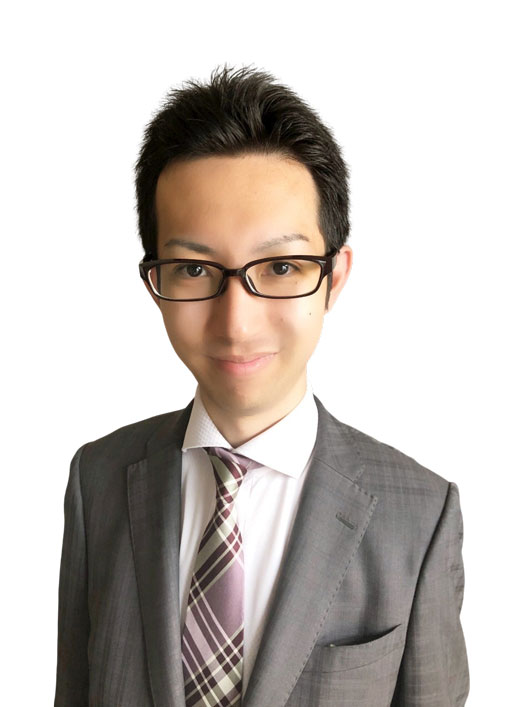 Fumiyoshi Yamada
Professional (Japan Mahjong League of 101)