Profile
Display Attributes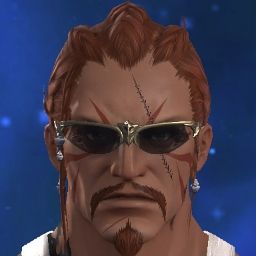 Race/Clan/Gender
Hyur
Highlander / ♂
Nameday
2nd Sun of the 5th Umbral Moon
Guardian
Halone, the Fury
Grand Company
Maelstrom / First Storm Lieutenant
Attributes
| | |
| --- | --- |
| Strength | 3164 |
| Dexterity | 281 |
| Vitality | 3596 |
| Intelligence | 116 |
| Mind | 162 |
Offensive Properties
| | |
| --- | --- |
| Critical Hit Rate | 1655 |
| Determination | 1173 |
| Direct Hit Rate | 365 |
Defensive Properties
| | |
| --- | --- |
| Defense | 5791 |
| Magic Defense | 5791 |
Physical Properties
| | |
| --- | --- |
| Attack Power | 3164 |
| Skill Speed | 1247 |
Mental Properties
| | |
| --- | --- |
| Attack Magic Potency | 116 |
| Healing Magic Potency | 162 |
| Spell Speed | 365 |
Role
LEVEL 71
Character Profile
Justice Reborn
... the name itself invokes a sense of purpose and destiny.
Justice doesn't know too much about his past. There are occasional flashbacks that appear in his head (akin to the Echo), in which he recalls distant lands and a village that thrived on the ideals of service to your fellow Hyur. Here, men were raised with a distinct sense of righteousness and taught to answer the call of any that needed their help, if they were able. A peaceful people, they did not seek war but, armed with spears fashioned by their own hands, they were ready to charge into battle to quickly and convincingly crush conflict in order to get back to a harmonious state.
At home, each man was instilled with the notion of being a provider for not just their family but also their community. Sure, you could simply purchase goods at a market that someone else had procured and shaped into a specific new item -- OR you could learn how to do it yourself! Be it mining for minerals or harvesting trees and shrubbery, the art of using these gathering materials to create something anew was a high source of pride for those in the village. Why, if one was proficient in such an act, one could even turn a profit on top of providing for the family, which could then be reinvested into the family and community.
But beyond this feeling inside Justice of how things ought to be, there is still a hole in his memory of just how he came to Eorzea. He remembers being woken on a wagon by a strange old man as they entered one of the cities of Eorzea, but not much that happened before that. How did he get there? Why is he there? What is his purpose in this new land?
While seeking to learn the answers to these questions, as well as more about himself, Justice continues to espouse the ideals of his original roots, taking the surname of Reborn to signify his new role in the newly reborn land of Eorzea.