Profile
Display Attributes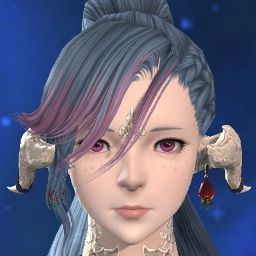 Race/Clan/Gender
Au Ra
Raen / ♀
Nameday
32nd Sun of the 3rd Astral Moon
Guardian
Nymeia, the Spinner
Grand Company
Maelstrom / First Storm Lieutenant
Attributes
| | |
| --- | --- |
| Strength | 186 |
| Dexterity | 359 |
| Vitality | 3900 |
| Intelligence | 4162 |
| Mind | 377 |
Offensive Properties
| | |
| --- | --- |
| Critical Hit Rate | 2045 |
| Determination | 1231 |
| Direct Hit Rate | 1878 |
Defensive Properties
| | |
| --- | --- |
| Defense | 3118 |
| Magic Defense | 5454 |
Physical Properties
| | |
| --- | --- |
| Attack Power | 186 |
| Skill Speed | 380 |
Mental Properties
| | |
| --- | --- |
| Attack Magic Potency | 4162 |
| Healing Magic Potency | 377 |
| Spell Speed | 1855 |
Role
LEVEL 80
Character Profile
*Bows*
My name is
Inwe Miriel
,
I am a student, studying on Aetherial displacement and world holes, My original world was destroyed by a mysterious dark Entity, But I managed to use an ancient teleportation magic which was experimental and so by mistake I found myself in the black Shroud of Eorzea, having scales and tail.
Many years has passed since I came and I am still trying to understand how and why everything happened that day. Who knows.... Maybe I will never know, but
in the mean time I am enjoying my stay in the Wonderful Eorzea making friends, studying, crafting clothes, decorating houses and helping anyone in need! Everyone is welcome to come with me in my adventures and see together what the future has in store for us!
9a2ca5d7db