Profile
Display Attributes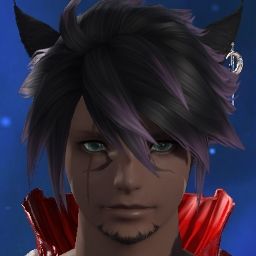 Race/Clan/Gender
Miqo'te
Keeper of the Moon / ♂
Nameday
23rd Sun of the 2nd Umbral Moon
Guardian
Nymeia, the Spinner
Grand Company
Immortal Flames / Flame Captain
Attributes
| | |
| --- | --- |
| Strength | 186 |
| Dexterity | 359 |
| Vitality | 3645 |
| Intelligence | 358 |
| Mind | 3833 |
Offensive Properties
| | |
| --- | --- |
| Critical Hit Rate | 1968 |
| Determination | 2318 |
| Direct Hit Rate | 380 |
Defensive Properties
| | |
| --- | --- |
| Defense | 2834 |
| Magic Defense | 4954 |
Physical Properties
| | |
| --- | --- |
| Attack Power | 186 |
| Skill Speed | 380 |
Mental Properties
| | |
| --- | --- |
| Attack Magic Potency | 3833 |
| Healing Magic Potency | 3833 |
| Spell Speed | 1000 |
Role
LEVEL 80
Character Profile
Aliases: J'mond Reugost'a, J'mond Ortegus, Jmond Reugosta
Real Name: Mond'a Reugosta

Born on a small island chain between Eorzea and Othard and sent to investigate the missing Lesser Moon when it turned red and dropped below the horizon.

Before setting sail, he swore an oath not to return until Dalamud was restored to its place at Menphina's side. Unfortunately per tradition, that day will never come.