Profile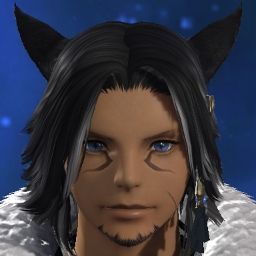 Race/Clan/Gender
Miqo'te
Seeker of the Sun / ♂
Nameday
13th Sun of the 2nd Astral Moon
Guardian
Azeyma, the Warden
Grand Company
Order of the Twin Adder / Serpent Captain
LEVEL 80
77
50
58
70
50
70
60
50
60
71
50
Character Profile
N'hara Tia hails from the Aldgoat tribe of the Seekers of the Sun miqo'te. Since a very young age, N'hara has possessed the ability to use magick to heal the wounds of others, but overuse of his talents eventually drained him of his stamina and his health rapidly declined; the white streaks in his hair a sign of the draining of his life force.

Unable to bare the thought of losing her son, N'hara's mother sent him to live in Gridania, that the conjurers of the Stillglade Fane might heal him and teach him to properly use his gifts. N'hara took to his training with unusual skill, able to master the magicks that the teachers taught him faster than his peers and in doing so, his health slowly returned.

After the completion of his conjury training, N'hara returned to his home in Limsa Lominsa and taking to studying arcanima, even performing independent research into nymian arcanima. When Ishgard opened its doors to the other nations, N'hara left for the Holy See in order to learn the art of sharlayan astromancy.

In recent time, N'hara has chosen to follow the path of monkhood, training his body and wielding his chakras to match the power of his magicks and truly heal his body.