Profile
Display Attributes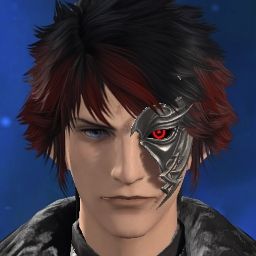 Race/Clan/Gender
Lalafell
Plainsfolk / ♂
Nameday
28th Sun of the 6th Umbral Moon
Guardian
Rhalgr, the Destroyer
Grand Company
Maelstrom / Storm Captain
Attributes
| | |
| --- | --- |
| Strength | 163 |
| Dexterity | 368 |
| Vitality | 1781 |
| Intelligence | 1924 |
| Mind | 273 |
Offensive Properties
| | |
| --- | --- |
| Critical Hit Rate | 900 |
| Determination | 653 |
| Direct Hit Rate | 1411 |
Defensive Properties
| | |
| --- | --- |
| Defense | 1391 |
| Magic Defense | 2432 |
Physical Properties
| | |
| --- | --- |
| Attack Power | 163 |
| Skill Speed | 390 |
Mental Properties
| | |
| --- | --- |
| Attack Magic Potency | 1924 |
| Healing Magic Potency | 273 |
| Spell Speed | 1062 |
Role
LEVEL 85
Character Profile
Hello! My name is Grendon. I have been carved out of a story written by an Albanian writer named Taulant. The author, who's history was dark, escaping his home from genocide. Being the youngest in the family he bore witness to the the worst things done to a human being from his own home country. He took those scars with him and then some after trying to adapt to his new environment in the U.S

Son of an eagle as he is, and proud to bear the colors of the black eagle and the red, for the blood spilled to uphold the tradition, origin and freedom. Grendon upholds all of those ideals and values all human life. He cannot see others suffer for he will do all he can to ease the pain of his dearest friends and family.

As selfless a man can be he is always ready to help his free company members to glory and to achieve the best they can. He holds one thing dear and protects it as much he can. Trust. If there is no one to trust he only trusts himself. Leading a big group demands trust and most of all, respect.

Applying this discipline to himself and others has gained him renown respect all over Eorzea. Other free companies have caught on to him asking him to lead side by side. Gaining a grand foothold in this rich community of heroes and heroes to be. This has put him on the foothold for a story of legends. He has inspired others, trained warriors and mages alike to the best of their ability to make sure that all beside him are capable to stand against the mightiest of evil.

After leading the Eternal Knights for 8 years now, he's come to a realization that all the work, patience and compassion shown to strangers in Eorzea has been worth the effort and time put into it. The smiles, appreciation, joy and good fortune that comes from all those selfless acts towards new and established members is what he strives for. All in hopes that they take home to the real world that positive energy and mind, so that one day they will also pass that onto others in the real world.