Profile
Display Attributes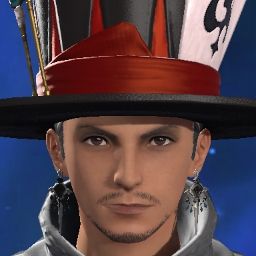 Race/Clan/Gender
Hyur
Midlander / ♂
Nameday
9th Sun of the 6th Umbral Moon
Guardian
Oschon, the Wanderer
Grand Company
Order of the Twin Adder / Serpent Sergeant Third Class
Attributes
| | |
| --- | --- |
| Strength | 113 |
| Dexterity | 211 |
| Vitality | 477 |
| Intelligence | 522 |
| Mind | 229 |
Offensive Properties
| | |
| --- | --- |
| Critical Hit Rate | 518 |
| Determination | 231 |
| Direct Hit Rate | 420 |
Defensive Properties
| | |
| --- | --- |
| Defense | 324 |
| Magic Defense | 552 |
Physical Properties
| | |
| --- | --- |
| Attack Power | 113 |
| Skill Speed | 350 |
Mental Properties
| | |
| --- | --- |
| Attack Magic Potency | 522 |
| Healing Magic Potency | 229 |
| Spell Speed | 511 |
Role
LEVEL 50
Character Profile
Chumeia of Vanadiel, citizen of Windurst, and allied server Valefor.
Red Mage / Summoner / Ranger / White Mage.

I come to this new world to learn the Art of Alchemy, an Art unheard of in the old world, as Crystals produced just about anything you could have want of. I come to this new world to learn the crafts, and skills that transcend simple faith crystal based technology.

After the Calamity the reasons that i had come here have been washed away. There is more to learn a new, but it requires less intelligence and this world reminds me now of one over run by dark magic and orc's, goblins, and flying pandas.

If you would follow, know there is also a man eating bush following me. They call this thing a Trenant. You should have seen what it did to the wolves! If you would try to stop me, I shall throw pebbles at you! I may not be able to defeat you, but the bush, it will eat anything that isn't fast enough to run.

To those who may wish for me to Join their Marry band, you need not bother. I have no interest. For a moment I have been part of a community several times, and learned it was a waste of time. Fished with selfishness and hypocrisy. I am not so easily recruited, and would rather be left alone.

Likewise I have no time for scheduled raiding parties, I am too old and to busy in real life. However, if we share a common quest, or if you would simply like to share a Link pearl for sake of communication, by all means be my guest. Just know that, old men, unlike young men, have jobs, and homes to run, we cannot afford countless hours online. So we wish to make the most of the time we have, and enjoy it without stressing over schedule's, and appointments. If you would like my aid, just ask, but please know I may not have the time, though if I am able, I will try.

Though I hold a linkshell to the BladeRunners, it is a relic from days past in Vandiel where friends long since departed shall not return.

In this land I am not your ally. I am not your friend. Go away.