Profile
Display Attributes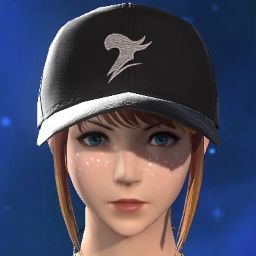 Race/Clan/Gender
Hyur
Midlander / ♀
Nameday
22nd Sun of the 5th Astral Moon
Guardian
Byregot, the Builder
Grand Company
Immortal Flames / Second Flame Lieutenant
Attributes
| | |
| --- | --- |
| Strength | 4526 |
| Dexterity | 322 |
| Vitality | 4973 |
| Intelligence | 139 |
| Mind | 186 |
Offensive Properties
| | |
| --- | --- |
| Critical Hit Rate | 2969 |
| Determination | 2340 |
| Direct Hit Rate | 380 |
Defensive Properties
| | |
| --- | --- |
| Defense | 8072 |
| Magic Defense | 8072 |
Physical Properties
| | |
| --- | --- |
| Attack Power | 4526 |
| Skill Speed | 1258 |
Mental Properties
| | |
| --- | --- |
| Attack Magic Potency | 139 |
| Healing Magic Potency | 186 |
| Spell Speed | 380 |
Role
LEVEL 80
Character Profile
Sarah left her family home in Limsa at the age of 16 to become a poweful warrior.
The stories she heard of the world inspired her to become powerful and capable of protecting those she loves from the many dangers of Erozea.
After discovering she was a Warrior of Light Sarah has helped many people and beast tribes and changed the planet forever.
With so many beautiful people in Erozea Sarah has become quite the flirt. <3
Sarah got married at the age of 18 but may of made a mistake...
More to come!