Profile
Display Attributes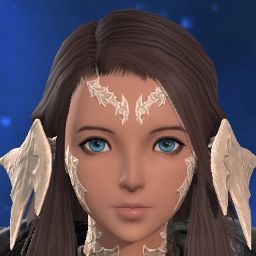 Race/Clan/Gender
Miqo'te
Seeker of the Sun / ♀
Nameday
17th Sun of the 4th Umbral Moon
Guardian
Llymlaen, the Navigator
Grand Company
Maelstrom / Storm Captain
Attributes
| | |
| --- | --- |
| Strength | 268 |
| Dexterity | 299 |
| Vitality | 310 |
| Intelligence | 265 |
| Mind | 265 |
Offensive Properties
| | |
| --- | --- |
| Critical Hit Rate | 365 |
| Determination | 296 |
| Direct Hit Rate | 365 |
Defensive Properties
| | |
| --- | --- |
| Defense | 539 |
| Magic Defense | 1073 |
Physical Properties
| | |
| --- | --- |
| Attack Power | 268 |
| Skill Speed | 365 |
Crafting
| | |
| --- | --- |
| Craftsmanship | 1150 |
| Control | 1017 |
LEVEL 71
Character Profile
Church of Glabados Free Company (Mateus/Aether Data Center), doesnt matter wether you are in the fc or not, alwayse happy to help out.
Feel free to send a application or /tell to S'kalkaya Binbotaj.
RDM/Smn/Blm ilvl:358
Drk:326
Maelstrom Grand Company.
Rank: Storm Captain
Grand Company:Twin Adders.
Rank:Serpent Captain
Grand Company:Immortal Flames.
Rank:Flame Captain.
"The dark side of the force is a pathway to many abilities, some consider to be... unnatural."
- Sith Emperor, Darth Sidious.